Francesco Molinari, the Italian professional golfer who has entered the top tier of pros who are factors in every major tournament, led by two strokes going into the final round of the Masters Sunday.
I have followed Molinari with more than a casual interest of late because he has used a putter made by a 90-person job shop just down the road from Graff-Pinkert in Tinley Park, Illinois. I met the owner, Bob Bettinardi, at IMTS. We were both resting our bones for a few minutes next to the Universal Robots exhibit, and we talked a bit about CNC mills and his putters business, which has evolved from the job shop that was its origin.
Bettinardi had a golf shirt on with Bettindari Golf's logo. He has built a product with worldwide reach out of a small Haas mill shop.  This is the dream of so many independent entrepreneurs in our machining world who long for the margins and stature that come from a world-renowned product.
Bettinardi's branded putters sell for $300-$400 for a club similar to the stick Molinari used to win the British Open at Carnoustie last year.  He also makes an $800 putter with a copper insert.
For a shop running VF-3 Haases with less than 100 employees, Bettinardi is playing in the big leagues with Callaway Golf and Mizuno dominant in the golf club world. It appears Callaway lured Francesco Molinari away from Bettinardi this year though Matt Kuchar, still a prominent pro, and many other up-and-comers are still using the Tinley Park shop's putter.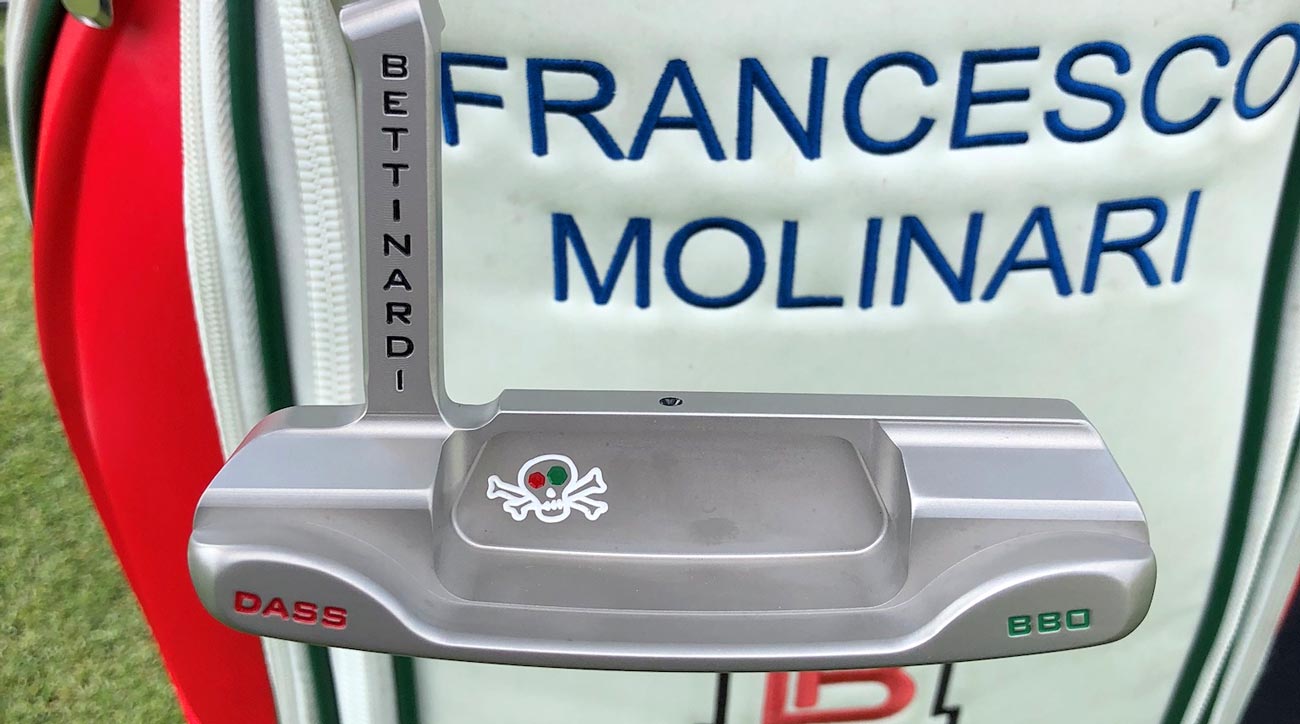 A Bettinardi faces a daunting challenge going up against the Callaways of the golf world. They have enormous marketing budgets, and a putter's design can be easily copied. I do not believe Bettinardi has a patented putter. He has to make a product that pro golfers adore, convince them to stay with it for years, and hope his devotees win big tournaments to popularize his sticks. A company doing maybe $20 million a year in sales can do the golf shows and hit the big retailers, but it is always an uphill battle against the Callaways who have constant exposure in the equipment market and have their name on half the golf bags on the pro tour.
This is why small, closely held family businesses like Bettinardi Golf sell out to the behemoths. I do not know if Bob will sell out or if Callaway, with a market cap of $1.6 billion, will eventually crush him by stealing away all the Molinaris of the golf world when they get hot.
As an independent observer and former mediocre golfer, I hope he keeps milling fantastic, elegant putters in Tinley Park, Illinois, and selling them direct on Amazon for $399 a pop.  I'd like to see him buy a dozen more Haas mills and put "Made in USA" on every lovely club he makes.
Maybe today Francesco Molinari will wonder if he could have beaten Tiger Woods at the 2019 Masters if he had had the Bettinardi in his bag.
Questions: 
Is there an even playing field in the machining business?
Has Haas helped even the playing field?