The tariffs being imposed by the Trump administration on foreign steel and aluminum are an intriguing bargaining chip from a macro economic standpoint, but a pain in the ass for most shops trying to turn metal into profit versus competitors across the globe.
For nimble companies with the skill and patience to file the paperwork for exclusions, the tariffs may become a competitive advantage against the folks who just call Central Steel and grit their teeth. For those firms whose primary added value comes from intellectual property the added raw material cost will be immaterial.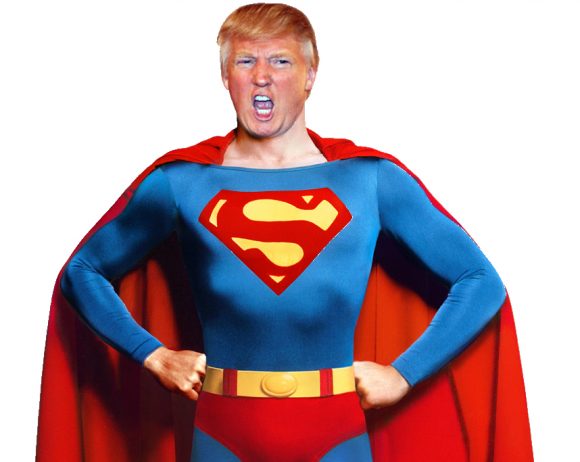 This is a situation where being in a trade group like the Precision Machined Products Association (PMPA) adds real value because the group and its consultant in Washington are doing the research to guide members through the bureaucratic maze of steel and aluminum categories to elude most of the sting of tariffs. If Trump's primary goal is to impress the Chinese and Europeans that the U.S. is tired of being a patsy on international trade, he should not be worried if American companies navigate their way through the government shoals. It's what he would have done if he was buying rebar for a new hotel building.
*****
Talking about the PMPA, at its recent Management Update conference in San Diego, its favorite economist and "Carnac the Magnificent," Brian Beaulieu, spoke. He sees a magnificent 2018 for the people in our business with 2019 still strong. He is bullish on the next five years for those who have survived the 15-year shakeout in the industry. He is an advocate of raising prices, raising wages and instituting training programs to raise productivity. Instead of complaining about employees, he says, make them better.
Beaulieu also predicts that electric cars are here to stay, which will have a dramatic effect on the amount of parts currently being produced for internal combustion engines. He feels automotive component work will deteriorate steadily over the next 10 years. You have been warned.
*****
I am not that much into TV drama shows these days, but I heartily recommend the new season of Homeland on Showtime. This is the seventh season of the show, which stars Claire Danes and Mandy Patinkin (my distant cousin), and so far it is clearly the best of all of them. I have seen the first six episodes and they get more riveting each week. This season has heavy political overtones relating to the 2016 Presidential election and the possibility of malignant foreign intervention. It is not really anti-Clinton or Trump, but it illuminates the danger of manipulation through technology and exploiting the divisions which make us vulnerable. I think the show is brilliant and extremely scary.
******
I know a lot of folks are down on the NCAA Basketball Tournament because of scandal and the best players heading for the NBA, but if you just enjoy the game and the all out effort of the kids playing it, you will love the 2018 version.
My hometown favorite, Loyola of Chicago, won two games on buzzer beaters to advance to the Round of 16. They have no players with a prayer of going pro, but they play a beautiful passing game coupled with ball fakes that reminds me of teams in the 1960s.
Villanova, another Catholic city school, is probably the favorite now, because they have excellent athletes and play selflessly. They also have Kevin Brunson, who is the best pure point guard in college ball. His father played in the NBA, and he totally gets the game. He may not have the body of an NBA star, but he is a shrewd player who knows how to lead and win.
Villanova is my pick to triumph, but I would love to see them play Kentucky, which has a tremendous collection of Freshman who will soon play pro. John Calipari, underrated as a coach, has made these egotistical allstars into a real team at this point in the season. They are only a fifth seed and lack a true point guard, but wow, do they have talent, and they seem willing to play together long enough to make it to the Finals.
It's going to be a lot of fun to watch this NCAA play out.
Question: Do you you think many voters' feelings were manipulated in the 2016 election? Do you care?