Why aren't kids wanting to go to college, especially guys? 
I've been intrigued by this question since seeing the stats showing college enrollment continually dropping over the last decade. We are now at the point where women comprise almost 60% of college students, although in our politically correct world I am probably offensive to some if I choose a gender. 
We just received the latest bombshell from the esteemed Harvard College newspaper, the Harvard Crimson, which published an unsigned group editorial in support of boycotting Israel for its apartheid policies towards Arabs. 
I see this as related to the falling enrollment at many colleges. Harvard has given up on standardized testing because it would force them to admit too many Asian applicants with perfect scores and unblemished grades. That court case will be decided at the same time the abortion case will be ruled on by the Supreme Court. It probably will not be pretty for Harvard, which heavily favors the Bush and Obama kids and its many other legacies. Poor Harvard, but I am sure it will fight fiercely for its history, which also includes slavery.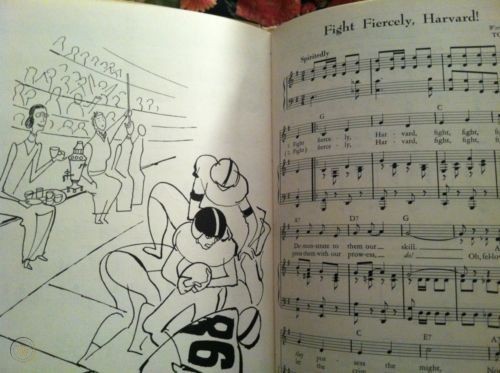 I can see the indifference about college in my oldest granddaughter who is an excellent student. She loves theater much more than the academic world. She is also having a problem finding a school where a Jewish woman who cherishes Israel can bond with a group of people who dare to come out as Jews. Can you blame her after last week's Harvard Crimson unsigned group editorial? 
For men, the increasingly belligerent wokeism of college faculties makes the campus life I loved at the University of Michigan more of a nostalgic memory for alums than a real place for an 18-year-old kid, who also will face at least a $100,000 in school loan debt if he stays around to graduate. Heaven forbid he becomes a high school teacher or social worker. He will have debt until he's 80 unless President Biden decides to forgive it. 
It also appears the well-publicized examples of billionaires like Marc Zuckerberg and Bill Gates who dropped out of school almost immediately to seek their fortunes as entrepreneurs may be influencing the career paths of young people. Noah recently did a podcast with a young man from Wisconsin who moved to Bozeman, Montana, at 21 after completing technical school. He worked at two machine shops for four years, making his own parts for bicycles on nights and weekends. At 26 he started his own 1-person machining company and made enough money to quit by age 40. Now he spends the majority of his time on his passions, snowboarding and mountain biking. He still does some machining as a hobby.
The old myth seems to be fading that going to college, getting a desk job in a big office, and collecting a gold tie clip after 40 years was a life to hope for. Even with the current decline in college enrollment, much because of obscene tuition costs, not enough desk jobs are available for the huge volume of college graduates trying to play that game. On the other hand, jobs in the trades are in demand and growing in popularity. 
The lefties have done a good job of turning good colleges into factories of AOC followers and Bernie Sanders lovers, but the trend seems to be shifting just when they thought they had won the culture wars and silenced questioners.
Thank you, Harvard, for making everything more clear this past week.
Question: Do you need to go college to be successful?