I'm in the mood for sports today.  In baseball, Washington won the World Series for the first time after losing Bryce Harper to the Phillies. And they won it in seven games, winning all four played at Houston's ballpark. Never happened before. And the Nationals' best pitcher, Matt Scherzer, got hurt in the Series.  Unpredictable game.
In football, the traditional drop-back quarterback, Tom Brady, Aaron Rodgers, Drew Brees, is being gradually surpassed by the mobile, elusive running quarterback.  The three most likely MVP quarterbacks this year are Russell Wilson, Lamar Jackson, and Patrick Mahomes.  All were misjudged coming out of college and fell in the draft because they didn't look like Brady or Brees.  Wilson was a third-round pick for Seattle, Jackson was the last pick of the first round for Baltimore, and Mahomes was thought by many football savants to be a better pitcher than QB.
College football is also seeing change. The two top candidates for the Heisman Trophy this year are both transfer students who were not deemed to be good enough to start for the college teams they were recruited for out of high school.
Joe Burrow sat three years at Ohio State.  He did study enough to graduate from OSU which made him eligible to transfer to LSU and play football without the usual NCAA baloney that restricts the transfer of athletes.
He played well last year but has been amazing this season, throwing for 55 touchdowns and leading the Tigers to the top seeding in the national playoffs.
The Ohio State quarterback, Justin Fields, also had an undistinguished career at Georgia. He graduated but had a year of eligibility left. OSU's All-American from last year, Dwayne Haskins, was the first-round pick of Washington after his junior year which left an opening for Fields with the Buckeyes. This year he threw for 40 touchdowns with one interception.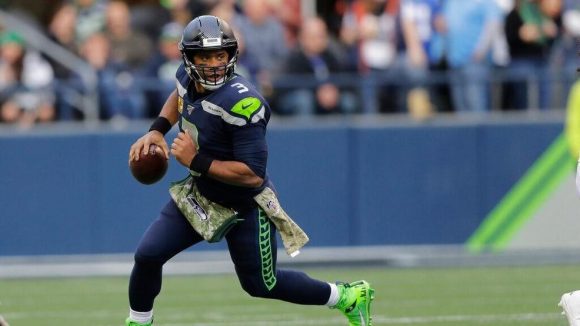 It brings to mind the one season that Russell Wilson had at Wisconsin. He had had an okay career at North Carolina State, graduated with eligibility, and played minor league baseball till the Badgers called him for a last college hurrah. He was only 5'9" tall but played like a giant leading the team to the Rose Bowl and setting up his current NFL MVP status with the Seattle Seahawks.
To end this, let's throw in a little NBA. Kawhi Leonard led the Toronto Raptors to the NBA Championship after a difficult, injury-riddled year with San Antonio. Some folks saw Leonard as temperamental and even faking the severity of his injuries while with the Spurs. He wanted out of Texas for his last season before becoming a free agent in 2019.
Toronto had an awful playoff record despite having good players. They gambled on trading for Leonard, knowing it might just be for one year. Kawhi recovered from his injuries, carried the team to the playoffs, and then played inspired basketball to help them win the NBA title.  And in the off season he headed home to Los Angeles and signed a mega contract with the LA Clippers.
Sports changed a lot in 2019. The athletes took more and more control over their short playing careers.
Questions:
Are today's professional athletes too selfish?
Who is your NFL MVP for 2019?