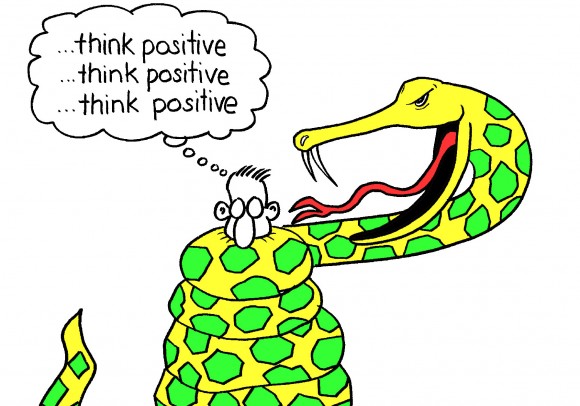 Every day I talk to myself. Some days it's a happy soliloquy of self congratulations for a task accomplished or a relationship strengthened. Other days it's just wallowing in failure, doubting my talent, feeling old and decrepit.
The monologue in my brain is ever shifting, which is a good thing for somebody whose body chemistry is a bit screwed up.
In a few days I "get to" have brain surgery. Yes, I "get to" because I need it quite badly and there is a very good chance it will make my life a lot better on the other side.
I have a benign tumor of the pituitary gland, which is impairing my peripheral vision. Ultimately, if it continues to get bigger, and it will, it will make me blind because it will crush my optic nerve, which is in its path. My surgeon told me quite forcefully that he must remove the pituitary gland now or my vision will only get worse.
I do have a choice in how I talk to myself. Do I fall into the "why me" mode and rant about my crappy luck, or do I thank God that my retina surgeon sent me to an ophthalmologist for a glaucoma check and he found the textbook symptom of a pituitary adenoma by administering the visual field test that is standard for a glaucoma screening? He was shocked by my lack of peripheral vision when he saw the results.
My doctors tell me I was extremely lucky it was discovered before it became dire.
Do I feel lucky? Depends on the moment.
If the surgery goes as planned I will go home after a few days. Surgery this Friday, a night in Intensive Care. Saturday, somewhat groggy, but walking around a bit. Sunday, eating a little, company for the Super Bowl. And Monday, go home.
I talk that scenario up to myself. My wife Risa and I talk about company and her sleeping arrangements. But the primary dialogue is still in my own head.
Fortunately, the surgeon can reach the pituitary gland by making a small incision in my nose and threading a microscope with a cutting tool attached to it through a sinus to the enlarged gland.
He will check the tumor's texture visually and by nibbling it with his tiny cutting tool. If it is soft he will be able to remove most of it surgically. If it is tough he will take out less and get the rest of it through a regimen of radiation treatments in a couple months. He has done these surgeries for 20 years and seems very confident, but respectful of the procedure's delicate nature and possible complications.
So I keep talking to myself when I cannot distract my mind with work or television. The self conversation continues, even if it is muffled by deliberate distraction.
I have to get to Friday and my 6am MRI and 7:30am surgery. I'll be ok. I don't have a choice on this. I'll get my lost vision back. My hormones will get back in sync and I'll feel better. I'll watch the Super Bowl on Sunday and have a slice of pizza.
Yes, it's all going to be ok.
Yes, let the good times roll.
The conversation with myself rarely stops. An occasional Valium subdues the fears for a while, but my psyche has a chatter problem.
I'll let you know how the procedure at the University of Chicago Hospital comes out, next week. Should make for quite an interesting article.
That's how I prefer to think about it.
Question: Can someone explain to me how this medical cutting tool works?