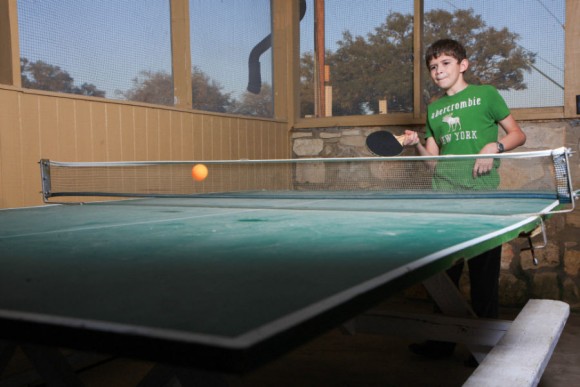 I once had a cousin named Don. Don was a couple months older than me. We played softball together and a lot of ping pong. That was until we were 16. Then I lost track of Don. I never saw him again.
Donnie and I were first cousins. My Uncle Jerry, my father's elder brother, was his Dad. He lived a few miles from us on the southside of Chicago. Jerry made a lot of money in the plumbing supply business, but he was too cheap to buy a home in a nice neighborhood. He rented a stuffy apartment in a three flat in a sea of other three flats four miles south of us.
Jerry used to bring Donnie over to our house so we could play catch or ping pong, but we never really talked about anything. Don was a mystery to me, but I was too naïve to know why at 10 or 11 years old. He was just my cousin Don who played ping pong left handed.
After grade school I went to the University of Chicago Lab School, a school for the kids of faculty members and an assortment of teenager's from Chicago's southside whose parents wanted them to get a really good education. Don went to his public high school, South Shore, but in his junior year Jerry enrolled him at the Lab School. I had no idea why he moved him to Lab. He just did. It seemed odd but I didn't ask.
Don had no friends at the Lab School. Actually, Don had no friends at all, I think. We weren't really friends, we just played ping pong together when Jerry brought him to our house.
We were in one class together our Junior year, English Literature with Eunice Rosenthal. Mrs. Rosenthal was a thin dark haired woman who wore stylish suits to teach her class. I remember her as a frigid bitchy lady who scared her students. She never smiled. English Lit was a class I was good at, but all I wanted to do was be invisible in her class.
One day in the Spring of 1961, Mrs. Rosenthal was talking about Hamlet and suddenly aimed a question at my cousin Don. It seemed innocuous when she asked it, but Don struggled to answer. She would not let him off the hook. She kept badgering him, then ridiculing him, mocking his halting answers. I could feel Don's discomfort as she slid the verbal knife into his vulnerable psyche.
And then Donnie got up and ran out of the room. He ran out of the school. He just kept running. Eunice Rosenthal just ignored it and kept teaching her damn class. And Donnie ran.
The School called Jerry Graff and Jerry called his brother Leonard (my Dad) and eventually they found Don crumpled up.
I was confused about the whole event. My father wouldn't tell me what was going on with Don, but he did not return to school that semester. He never returned. I never saw him again.
Life went on for me. I played basketball, went to college, the Army, marriage, a life. Don went to a "mental hospital" where he stayed quite a while, I came to learn. Schizophrenia, my father whispered to me a long time later.
Schizophrenia. It seemed so scary to me. Donnie, my first cousin, my lefty ping pong partner, was Schizophrenic.
He eventually got out of the hospital and left Chicago. Jerry told me he got a job with the Government. Who knows if he really did or not.
I asked Jerry and my Dad about Don from time to time. The answers were a couple sentences of avoidance. I didn't probe. I didn't want to get close to Schizophrenia. I didn't even want to say the word.
Don was frozen in time for me as my 16-year-old cousin who used to play a nice game of ping pong – and ran away from Rosenthal and never came back.
Five years ago I received a phone call from Don's niece. "Lloyd, I just want to let you know that Don was killed a few days ago in Washington. He was walking his dog at four in the morning and a guy in a Honda hit him," she said.
I had not seen him in 50 years, but still I was stunned. A presence in my life was dead. I had never reached out to him. Jerry had never given me his phone number, but I had never asked for it.
Don was an outcast in the family. He had never tried to connect. I could never forget him, but I was afraid to reach out to him. Schizophrenia, it scared me.
They buried him and I went to the cemetery. I guess that was safe for me.
And the strange thing is I recall Don Graff now every day as I run through the dead people I've known who are worth remembering for me.
Don struggled with mental illness most of his life. I struggled with just the thought of it.
Question: How have you dealt with mental illness?