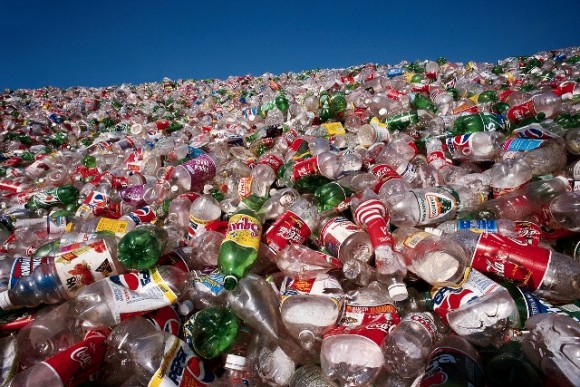 Martin Winterkorn, the CEO of Volkswagon, is now unemployed because his company dealt improperly with the waste from 12 million diesel cars.
Waste is a hot topic again. An XPRIZE of $20 million is now being offered as a challenge to make useful, economically viable products from the carbon dioxide waste, which pours out of coal and natural gas fired power plants all over the world. The unfortunate people who live in Singapore, Malaysia and Beijing are now walking around with masks. They deal everyday with the awful debilitating haze which blankets their air.
In America we recycle our plastic water bottles almost like a religious ritual. Kids who have grown up on environmental orthodoxy since they were three think that they are saving the planet one yogurt cup at a time.
I think we need to think about what's important in the waste world and what is just a waste of time and energy.
I buy into the consensus view that CO2 from power plants burning coal and natural gas is a legitimate hazard. But I think the fervor over recycling, versus just burying our leftovers like we used to do in the good old days, is misplaced. Most of the lovely forest preserves in the Chicago area are covered up landfills. In New York City the gorgeous tennis facility where they play the U.S. Open Tennis Tournament is a former landfill. Let's give garbage its due. Dig a big hole in a strategic spot and a decade later you may have a spectacular piece of real estate.
John Tierney has written extensively about the reign of recycling. In his recent piece in The New York Times he argues quite persuasively that for regular people the only environmentally sensible products to recycle are aluminum, paper and cardboard. Plastic and especially food scraps are environmentally wasteful to recycle. He says it would take 40,000 recycled plastic bottles to offset the greenhouse effect of one passenger's coach round-trip flight from New York to London, 100,000 bottles to compensate for business class trip. If you rinse the bottles that figure would be even higher as it puts more carbon in the atmosphere from obtaining the water.
The environment virtues of electric cars have been strongly promoted by Tesla and Toyota, but the bottom line carbon dioxide savings versus an efficient gasoline engine are minimal if you figure in the carbon dioxide coming from the coal burning power plants that are charging the batteries each day.
I have heard the blind recitations from the waste groupies about saving the planet by joining Seattle and San Francisco in moving toward a "zero waste" policy by recycling every button and hot dog wrapper, but it does not make either economic or environmental sense to go that far.
From the financial side, the recycling business is in the toilet. It is cheaper to produce virgin material in many cases than to recycle, even if you accept the argument that greenhouse gases are a significant cost to the people and the planet. I remain hopeful that the best and brightest minds, with the new economic incentive of the XPRIZE, which is funded by a big utility, NRG, and the Alberta Oil Sands Group, will figure out a good way to recycle the carbon dioxide waste of electricity generating power plants and manufacturing facilities. Meanwhile, plenty of communities will happily host environmentally safe landfills for a fee, and I can guiltlessly send my food scraps down my disposal and throw out my accumulating plastic bags without any tinge of remorse.
Question: Do you feel guilty when you don't recycle?