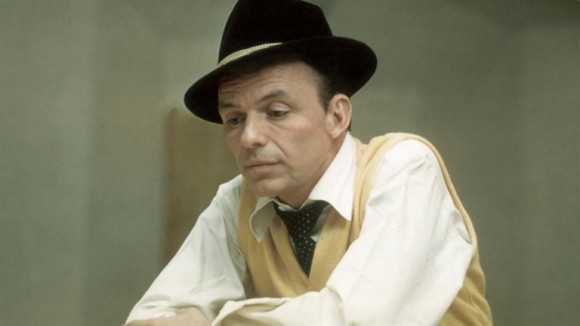 Frank Sinatra was born 100 years ago this week and this anniversary has gotten a lot of play in the media. Sinatra has long fascinated me. Few entertainers of renown have been so obviously abrasive yet consistently popular. I still listen to Sinatra's songs and I love his sense of phrasing, and his ability to sing a lyric so perfectly you think he's singing straight to you. I have always loved to sing. Some of my happiest moments ever are of our family together around the piano at our home, my sister Susan playing flawlessly and us singing from the sheet music.
We'd do mostly songs from musicals, but there would usually be a little Sinatra music in the medley. We had to include "My Way" for the night to be complete.
One thing I learned this weekend while listening to Sinatra retrospectives was that he could not read music. He never wrote a song or penned a lyric. He just sang – but his genius was that he felt the music and could convey its essence like few other entertainers. I heard Andrea Bocelli on a PBS concert Sunday, the remarkable Italian singer. Amazing voice and wonderful musicality, but I felt I was listening to a purely technical singer, and the music did not have the connection to the lyrics that Sinatra had. Sinatra and his music were beautifully connected. That was his gift and that's why we celebrate his 100th birthday.
*******
Baseballs' winter meetings are over and most of the best players have signed monster contracts. My team, the Cubs, signed outfielder Jason Hayward, and the most versatile player in the game, Ben Zobrist. On paper, they should win 100 games and go to the World Series, but the best players rarely make for the best team in Major League Baseball. Last year the Washington Nationals looked unbeatable going into the season and then laid an egg. Kansas City had no stars and weak starting pitching, but they clearly had the best "team" in baseball by October.
A team is more than stats and stars. It is about playing together unselfishly, submerging individual egotism and going for the win. Talent is obviously important, but when you have a lot of very good players like the Cubs do now, the task may be more to find the chemistry than to add another star. This is where the manager of the team is crucial over a long, long season. He understands the egos. He senses when players need to rest. He can accept the fact that players have slumps and then eventually come out of them. Except when they don't, and you have to bench them or say goodbye.
And the young players have to accept their own failures, yet somehow believe they will get better.
I sometimes wish a business was like a baseball team where you could draft young talent, with the worst teams getting first crack at the best players. In the real world, the best teams have both more money and greater access to future stars. Weak businesses languish and then die.
Question 1: Do you like Christmas? Why? Why not?
Question 2: Is Adele the next Sinatra?