By Lloyd Graff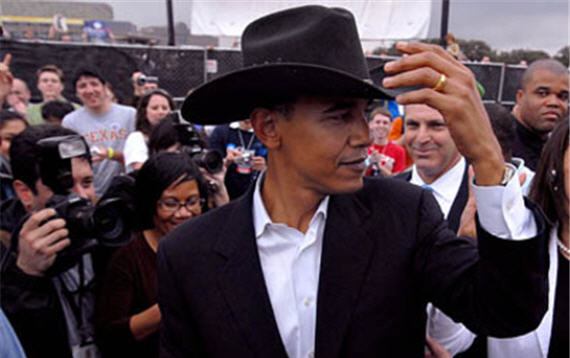 Barack Obama is really the stealth Republican President. Had John McCain beaten Obama in 2008, had he not chosen Sarah Palin for VP, today, at the beginning of 2014 he could be so proud of the accomplishment of the "ironic" president Barack Obama, whose adherents generally see him as a failure to date. Obama has succeeded as a Republican disguised as a Democrat.
Look at the numbers. The stock market has doubled from 2008, and 2013 was one of the best years ever. Corporate profits have skyrocketed. Labor costs are quiet. Inflation has vanished. Home prices have recovered most of the post bubble drop.
For the wealthy, Obama's five years have been a bonanza. It is hard to imagine a Republican like McCain or Mitt Romney being nearly so successful with a Democratic Senate.
The Democrats' supposed agenda of income redistribution through healthcare change has so far been an abysmal failure, with the people the President needs to sign up, young healthy folks, so far shunning the awkward confusing process.
Obama's one shining success, killing Bin Laden with a brilliant Navy Seal mission, is worthy of the Vietnam POW McCain.
The President has been Nixon-worthy in his handling of the NSA mess, shunning Edward Snowden and describing him as a criminal. Definitely worthy of a Bush presidency.
Obama's party pushes for the $15 minimum wage, which has no chance of success. This is a good smokescreen for getting rid of extended unemployment benefits, another Republican success story thanks to Barack.
Income inequality, if it were a GOP goal, is definitely in vogue thanks to Obama. Because of ObamaCare smaller companies keep employees below 50 people and restaurants and other service businesses keep hours under 30 per week. What a plan Obama must have had as he prepared his secret agenda to screw the people who thought they were electing a Liberal.
What I do not know is whether Obama is a genius or a moron. Did he secretly plan to become the Great Black Hope of rich Americans or was he subverted by a cabal of sneaky brilliant right-wingers?
Frankly, I don't think Republicans are smart enough to have engineered this coup. But that cagey old Democrat, Warren Buffet, and his bridge partner, Bill Gates, could have pulled it off.
Question: Is Obama inept or shrewd?