I had a very informative talk yesterday with a member of the machine tool brotherhood who is diversifying his portfolio into real estate, specifically Airbnb rentals in the Charlotte, North Carolina, area.
I thought Airbnb was in trouble because nobody was traveling out of fear of the pandemic, but he had a different view. He moved to Charlotte two and a half years ago from Chicago, where he had grown up and worked for two decades. His plan was to buy units he and his wife could manage themselves, saving any management fees. He wanted spots that would demand a premium during racing season and NFL season but would be close enough to the financial and restaurant meccas to appeal to men and women. Families could be accommodated but not emphasized.
This strategy has worked shockingly well. He claims to be making 30% to 40% yearly on his properties without the constant headaches of being a traditional landlord. Airbnb books the visitors according to its rules and the stipulations of the owner.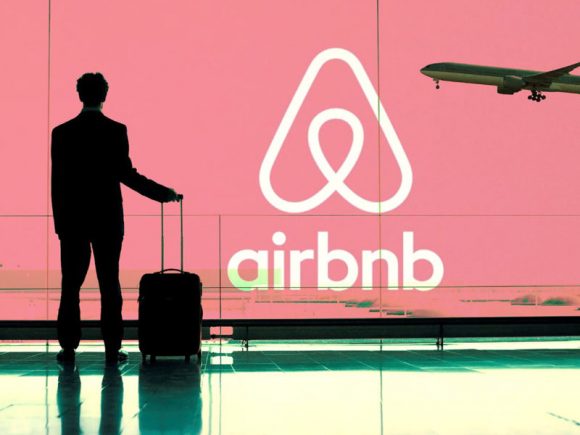 He told me travel has picked up significantly after falling off during the spring. Everybody is driving. Nobody wants to be at a property with elevators because of fear the virus will be left behind on surfaces by other guests.
Needless to say, he and his wife are searching for more potential acquisitions in the thriving Charlotte area.
****
Travel is rebounding. Southwest Airlines reported today that they are burning less money each week. The S&P 500 hit a new high yesterday, up 55% from the March lows. Gold is over $2,000 an ounce, Bitcoin is past $11,000, Amazon and Tesla stocks are going through the roof, and unemployment is still over 10%. Home Depot and Tractor Supply are going nuts with skyrocketing sales as plumbers, carpenters, and home improvers are in their heyday.
The odds are we will have a Biden presidency, pledged to higher taxes and monstrous spending on green schemes. The dollar is at a two-year low versus the euro, and Hong Kong is crushing free speech.
I don't know about your business, but our machinery business is running uphill, and it is not easy. If you are not in the right part of the medical or weapons and ammo world, you are probably struggling. Covid-19 is going to be a major problem for at least six more months, even if we get a bunch of effective vaccines and useful therapies. Restaurants are buying scads of heat lamps, but unless you are in Miami or Los Angeles, the winter will be hell to serve outside. In late June Yelp stated that 53% of the restaurants that had closed during the pandemic indicated they would stay closed permanently.
It is quite a confusing picture in mid-August, trying to run a business and not die of coronavirus, especially if you are 75 years old. But I think we are healing if I look at the world from 30,000 feet without getting on a Southwest flight. I am incredibly grateful as I roll around to the 12th anniversary of my almost fatal heart attack in 2008.
My Cubs are in first place with 15 wins in 22 games, but don't tell anybody that many of them were racked up against Pittsburgh and Detroit, which should only count as half wins. The NFL starts in a month, and Tom Brady is still slinging it at 64. The NBA and NHL are in playoff tournaments.
It is a time to cherish family and friends and every single day you are not sick. I'm trying. Be well, y'all.
Question: Would you stay in a hotel or Airbnb right now?