Jeff Pedu called Graff-Pinkert to find a new home for three Schutte screw machines, an SD32, SD50 and SD80, that his dad bought new in 1967 for the family's machining company, now called Placid Industries. They don't need them anymore because they sold the company recently, and the new buyer doesn't want multi-spindles. The machines may have no value, but Jeff's story of a small American manufacturing plant, started 62 years ago by his father on Long Island, is the stuff I love about working with machining people.
The company started as a job shop after the Korean War. It was growing in the mid-'60s but Alex Pedu didn't like the economic climate of labor unions and high wages around New York City and decided to move the business to upstate New York, little Lake Placid, which is famous for only one thing, the Winter Olympics of 1980 when the American hockey team beat the Russians in the Miracle on Ice. It is slightly miraculous, too, that the tiny 10-person shop of the Pedu family has survived profitably since then.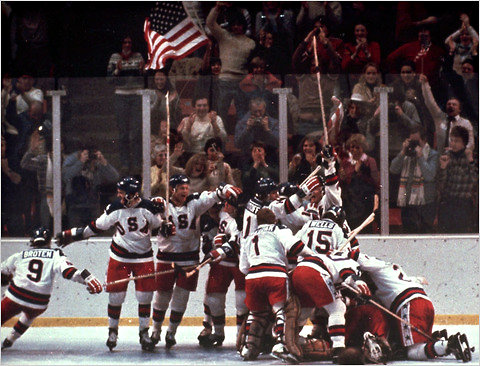 Soon after the Olympics Jeff's dad, a tinkerer and lover of mechanical things who fell asleep at night reading machinery catalogs, developed a clutch and brake product for specialty applications. Son Jeff had just come into the business, and he had no taste for the insecurity of the job shop world so father and son focused on the clutch business. They kept the three big Schutte multi-spindles partly because their loyal employee from Switzerland who set them up and ran them made the move to Lake Placid with the Pedus. He worked there until he retired ten years ago.
The clutch and brake business developed into a highly profitable cash producer. It was a low-volume, high-margin product with long-term clients who valued American quality and reliability. Jeff's brother Jason came into the business in the 1990s.
Jeff and Jason's father died in 1987, but the business continued to prosper under the sons' ownership. With a staff of 10 including the owners they could make a nice living with around $2 million in sales.
But every business has a cycle. Jeff's two children are now launched in careers outside of Placid Industries. Jeff's wife is spending much of her time in Florida dealing with her ailing mother. Jason's daughter is only 10 now. The Pedus' 91-year-old mother, who owned 8% of the stock, lives in Florida, too. When Jeff and Jason Pedu made the decision to sell the company, they called everybody they knew in the clutch and brake business and many they didn't know. They ultimately figured out a price that made sense to a buyer and would satisfy them. For a closely held business with a profitable product line like theirs the price was probably about 4-5 times EBITDA (earnings before interest, taxes, depreciation and amortization). Jeff is now headed to Florida; Jason is sticking around Lake Placid.
The buyer of Placid Industries is SEPAC, Inc., a privately held 40-person firm whose owners are refugees of the old Bendix plant in Elmira, New York. They are moving the operation. They do not need three 1967 Schutte multi-spindle screw machines with a thousand collets. They bought a product, a brand and a reputation that they believe they can grow.
After 62 years, the Pedus are walking away comfortable and happy. Anybody need a big Schutte in a hurry?
Questions: Do you want to sell your business? Would you like to buy one?