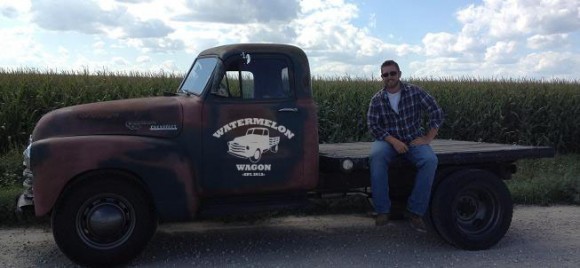 I've spent a lot of time listening to pundits blab their predictions as I've been recovering from knee surgery in December.
Today I'm ready to blab my own.
1) 2015 will be a very nice car year, but a terrific truck year in America. Gas prices will probably fluctuate between $2 and $2.50. There are a lot of small businesses that have dilapidated vehicles begging for replacement. The depreciation law makes a $25,000 pickup a no-brainer for a landscaper or plumber driving a beater that poorly represents his or her business. Look for light trucks to be up 25%. Big trucks should also have a solid increase.
2) The homebuilders should have a big year in 2015 – except they won't. Family formation is sluggish. The Millennials keep postponing marriage and kids. School debt is a huge damper on house buying. The suburbs have lost their charm for couples in their twenties and thirties, and condominiums in the big cities are crazy expensive. Renting makes more sense. High rise apartments will sprout up, but single family homes will continue to suffer. Home prices in the burbs will go down in value.
3) Dark horse candidates will emerge for the Presidency in 2016. Favorites like Hillary Clinton and Jeb Bush will start to look way too 1996 to excite primary voters. A fresh face, maybe a business guy from Silicon Valley or a mayor from Pittsburgh who is relatively clean politically and has a compelling biography, will come out of nowhere to capture the public's imagination.
4) Somebody may die on the field in an NFL game, causing Roger Goodell to quit his job. Network ratings of NFL football then begin to fall, and beer companies will start channeling some ad money to soccer and hockey.
5) It will be a buyer's market for bar stock. The world wide surplus of steel capacity will push down prices faster than expected. Scrap prices will plummet. It will make sense to buy metal on the spot market, and hedging on raw materials will get more common.
6) Wages will finally start to go up, even for the bottom tier of workers. Even Wal-Mart will be forced to pay higher wages because the quality of low-end workers will be so poor it will cost them enormously in lost sales because their workers turn off customers.
May you all enjoy a happy healthy 2015 and share your comments with TMW throughout the year.
Question 1: Will many states increase the gas tax this coming year?
Question 2: What are you hoping for in 2015?