I like football, but I am not a football nut. I don't even own a Walter Payton or Mike Ditka Jersey. But last Saturday and Sunday's games were so riveting that I couldn't move myself away from the TV, even for a stack of Oreos. And I love Oreos.
Four straight playoff games were decided on the last play, and probably the eight best teams in the NFL played each other. Athletes gave every play everything they had. Great receivers used every trick they knew to get open, and the most amazing quarterbacks in the game threw the ball perfectly, often before their receivers made their final moves.
Everybody agrees that Buffalo was robbed by an idiotic "sudden death rule" in the last game of the weekend. But unless you were a Bills fan, you just watched in total amazement at the magnificence of Patrick Mahomes and Josh Allen and wished the game would last forever as they dueled each other to total exhaustion.
***
Just a few more reactions that linger two days after.
Joe Burrow of Cincinnati may be the next Tom Brady. He has the arm and he sees the field like Brady. He can win without a great offensive line and All-Pro receivers.
Their histories have some similarities. Burrow was underappreciated at Ohio State after being the top high school player in Ohio. He sat on the bench or was injured for three years, then transferred to LSU where he led the Tigers to the national championship and won the Heisman.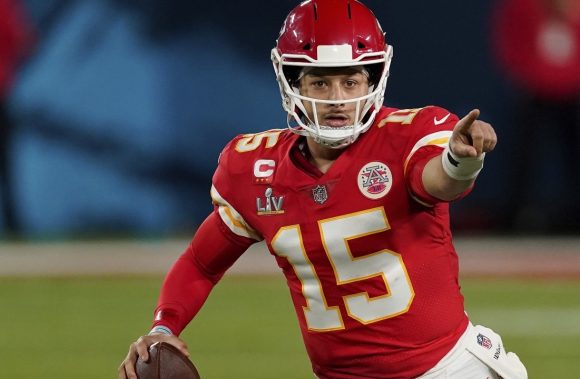 Brady sat on the bench for two years behind Drew Henson at Michigan before blossoming and leading the Wolverines to the Rose Bowl. Then it took an injury to Drew Bledsoe for him to get a chance to play in the NFL.
They are traditional dropback quarterbacks but can avoid tacklers without great foot speed. They are both charismatic leaders without being show-offs. I think they both would play until they were 50 if their bodies would let them.
***
Green Bay with Aaron Rodgers should have won against San Francisco. The Packers were the better team and they were playing on the frozen tundra. For the Packers to score just 10 points against the 49ers indicates they were outcoached or a little complacent in the cold conditions. They were experienced playing in the Arctic but played too cautiously, believing that a mediocre offensive team like San Fran could not score against them.
Their calculation was mostly correct, but mistakes in the kicking game were extremely costly and they lost on the last play because of scoring only 10 points.
A Los Angeles Rams versus Packers game in Green Bay should be the NFC championship game next week, rather than the Rams playing at home against a banged-up 49ers team, but that is the beauty of the NFL playoff system.
***
Four fabulous games. It was a true gift for anybody into football. The last three minutes of regulation play of K.C. versus Buffalo will go down as the greatest toe-to-toe battle of exhausted players ever, guided by incredible quarterbacks who just refused to lose. It will stick out in my memory forever. 
And the Chicago Bears thought Mitchell Trubisky would be better than either Mahomes or Allen in successive years.
Questions: 
Who is the best quarterback who ever played?
Who is your favorite quarterback of all time?