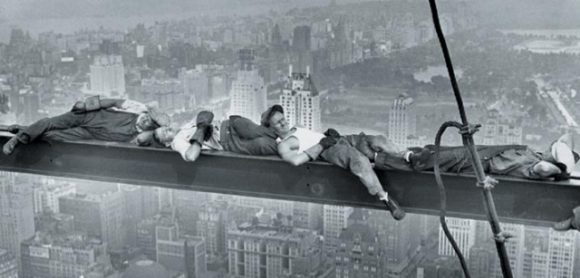 We fired a Manpower temp working in our machine cleaning area yesterday. Nothing unusual. They normally last from one day to a month. It's hard, dirty work. Hector, who runs our cleaning and painting department, is demanding and intolerant of slackers or dummies. We pay $16.75 an hour for temps, but the workers get around $10 an hour. It's no harm-no foul employment.
Last Friday's unemployment stats cheered some people, angered others. Non-farm payrolls added 288,000 jobs, a big number. But there was no increase in wages, and a meager 16,000 jobs added in manufacturing. Another stat – 43% of jobs added in the last year paid less than $16 an hour.
Connecting the dots from my viewpoint as a small business person – there is work out there, and good jobs, but it is very hard to match up the capable workers with the good jobs.
At Graff-Pinkert, our used machine tool firm, we hire folks for the long haul if they are capable, hard working and reliable. We train them, upgrade their skills and treat them honorably. We used to regard temps as rookies who could make the team if they show promise. Today this approach seems obsolete.
So I look at the employment stats and think to myself, nobody has time for workers with a bad attitude, iffy transportation or drinking problems. Do I have a prejudice against the long-term unemployed, the lazy, or argumentative folks who are waiting for the cellphone to ring on the shop floor? Yes, I do.
I have looked at temp agencies as a timesaver, because they supposedly vet the workers, but it appears that they do not or cannot provide a temp for us with staying power.
The active workforce is shrinking these days, which is taking the unemployment rate down. The number of people actually working in America is growing slowly. A new group joining the workforce is the ex-military leaving Afghanistan. Even with all of their desirable qualities, this is a challenging group to integrate. The war scars are very deep and enduring. Those who have spent a tour on the front lines are often long-term casualties, even if they escaped harm physically. I grieve for these men and women, but honestly, I might be anxious about them if they applied for a job at my shop.
The job situation in America looks a lot better on paper than it really is, both for the job seeker and the potential employer.
The small number of manufacturing jobs being filled today is not so much about a flat area of the larger economy, but employers being fussy about people who look like they have limited upside and plenty of downside risk. Overtime beats issues. 
Questions: Any suggestions how to find decent moderately skilled workers? How have veterans from Iraq and Afghanistan worked out at your company?