The Precision Machined Products Association (PMPA) held its annual Management Update over the weekend in Atlanta (also site of this year's NCAA Basketball Final 4).  Around the world, conferences, exhibitions, Broadway shows, and basketball games have all been canceled, but not the PMPA Management Update.  One hundred and seventy people signed up, and everybody showed up except me because my wife's recuperation from heart surgery kept me at home.
This was a true testimonial that the members of this group find this meeting worthwhile and are anxious to attend no matter hell or high virus.
Why do people care so much?  The program is usually quite worthwhile.  Brian Beaulieu, the economy prediction guru who has spoken numerous times, was on the ticket. He again told the group that the next two years will be good ones for turned parts contractors, and that the decade was shaping up favorably. He said he is not concerned about who wins the presidency, but more concerned about the composition of Congress.
Other speakers were professional and informative, according to my son Noah, who attended.  But I think the magnet that brings people from across the country is the desire to connect with peers who live the same fights in the same trenches.  People develop friendships at these events.  They have compatriots to share a problem or a tool or a piece that just broke in their Davenport chip conveyor.  This camaraderie is rare in business today.  It defies region, ethnicity, or size of bankroll.
Another professional group I belong to has gradually lost this quality. The PMPA has gone through a quorum of weak professional leaders in the last several years, but the openness and commitment of its members continues to make it quite a unique professional group that truly gives back to its members.
*    *     *     *     *
The stock market is plummeting.  The coronavirus is everywhere (on the news). As I write this blog on Monday, March 9, there are 600 verified cases in the U.S., and Biden and Sanders are slugging it out in Flint and Dearborn.
I need a rest. The rest of this blog is about college basketball.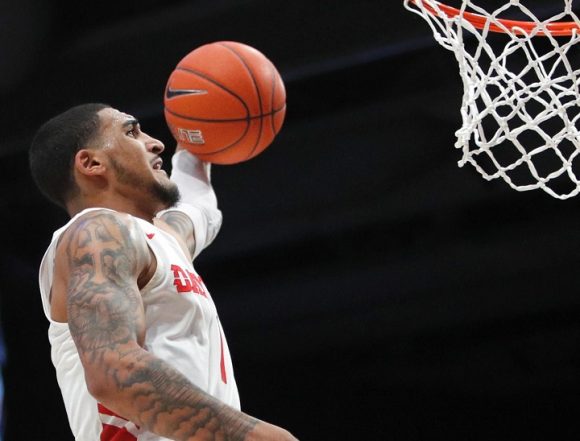 At the moment, Gonzaga, Dayton, and San Diego State look like No. 1 seeds in the NCAA Tournament based on their records and national ranking. No Duke, Kentucky, North Carolina, or Michigan State, the usual candidates with the multimillionaire coaches. Other than Kansas, top ranked for now under Bill Self, it is all ragamuffins who have never won anything. Depending on your orientation this is either a great thing for fans or a catastrophe for TV ratings.
With the top players going pro after their freshman year or just skipping college to play in Australia or Samoa, the college game is starting to be a place for teams rather than stars vying for draft status.
Dayton's top player is Obi Toppin. Four stars to you if you've ever heard of him.  Malachi Flynn leads San Diego State, which has not had a player of note since Kawhi Leonard a decade ago. Gonzaga has a famous coach, Mark Few, who puts together an international gathering of ambitious young guys every year and flies around the country looking for competition.
Another team to watch is Baylor, which was undefeated for most of the season. Baylor's athletics department is known for women's basketball and sex scandals. Baylor's men's basketball team is coached by Scott Drew, who previously coached for Valparaiso.  He was hired in 2003, to replace Dave Bliss who resigned due to scandal, because Scott was considered about as clean a college basketball coach around. This year, Baylor put together quite a good team of mediocre players who hustle their butts off.
Enjoy the tournament this year, which will also be in Atlanta.  It will actually be about basketball, not draft picks for the NBA.  Hopefully it will be watched by live fans.
Questions:
Are you scared about the machining business because of the coronavirus?
Should the PMPA have canceled its conference?