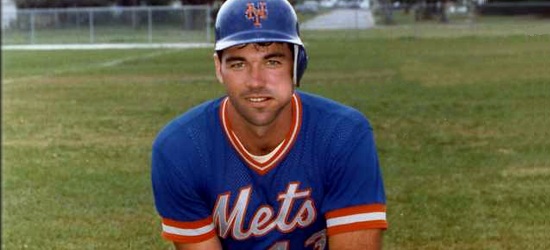 In Michael Lewis' great book, Moneyball, he writes about Billy Beane, now GM of the Oakland A's, when he was a high school phenom outfielder. Beane was a sure first round draft pick, which at that time meant a $100,000 signing bonus. But there was conflict in the Beane household. His parents wanted him to sign a pro contract right out of high school. Billy wanted to go to Stanford on a full ride.
Beane told Lewis that he started doubting his own baseball talent after his junior year of high school. He saw other star players catching up to him physically, and his hitting confidence was starting to erode. His senior year he was still an exceptional player, but in his heart of hearts he doubted himself.
Billy Beane took the money and did make the Majors, but he was a fringe player. When he had the chance to get into baseball management he gladly gave up the uniform. He regretted rejecting his opportunity to attend Stanford.
Now Beane is considered one of the smartest General Managers in the game. His team is in first place with a tiny payroll. He just traded his number one minor league prospect and two other highly regarded minor leaguers to the Chicago Cubs for two quality Major League pitchers, Jeff Samardzija and Jason Hammel. Oakland is now one of the favorites to reach the World Series.
I believe Billy Beane's memory of himself as an 18-year-old "next big thing" had  a lot to do with the trade. I think he is a bit of a skeptic about "potential."
I see a parallel debate when running a business, whether it is machining, retail or software. You must constantly weigh potential versus production in your staff. If you go with mostly youth and enthusiasm rather than pros with at least 10,000 hours experience, you are going to run into trouble with errors in judgment that could screw up the business. If you go with seasoned pros you may see a lack of risk taking and a tendency to try to recreate out of date successes. The knack is to know when to bring in youth and when to rely on experience. If you can keep experienced people motivated and willing to expand their knowledge you have something quite special.
I wish I had a guaranteed formula for success, but I think observing the Billy Beane approach in baseball is instructional. Stock up on youth and promise, but don't be afraid to trade it in for veterans when they can seal the deal.
Question: Is your company looking to hire experienced pros or potential?