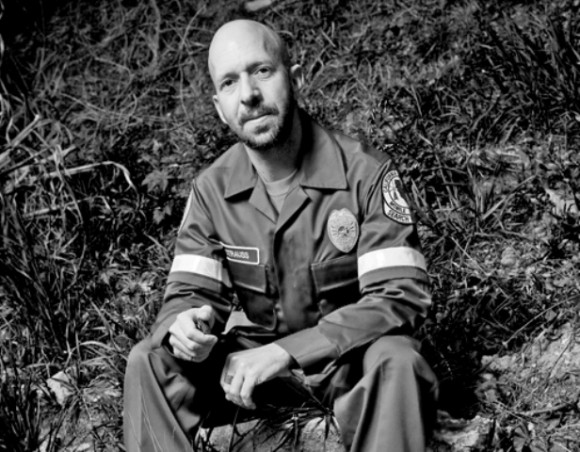 I recently finished reading Neil Strauss's Emergency: This Book Will Save Your Life, the story of the author's quest to prepare for the day when the "$#*! hits the fan" in the United States. You know, the day when our government can't protect us, our infrastructure crumbles due to an attack or natural disaster, or we have to fight our own despotic regime.
Personally, I don't spend a lot of time and energy worrying about what I'm going to do in the case of an apocalyptic event in the United States. I believe there is a real possibility that a huge catastrophe could strike, but I have remained focused on my selfish pursuits of prosperity, love and fun, rather than on stocking water and non-perishables in my basement. I also rationalize that there is an exponentially greater chance of dying from threats such as disease or a car accident than a terrorist attack or natural disaster. It is sometimes an impulse to label the folks who vigilantly stockpile food, water, gold and guns as paranoid and unsophisticated. But as Strauss says in the book, "We make fun of those who we're most afraid of becoming."
Prior to writing Emergency, Strauss was a best selling author and music columnist for The New York Times and several other publications. Several years ago, I read Strauss's entertaining and enlightening best seller, The Game, which told the story of his quest to become a master at picking up women — a goal he accomplished. That quest was obviously a different challenge than learning to survive in the wilderness in the event of the apocalypse, but Strauss claims that the stories of both The Game and Emergency were not planned to be books, they were simply his own personal pursuits that later lent themselves to becoming fascinating memoirs.
I think what gave the book extra power for me is that Strauss and I come from somewhat similar backgrounds. He grew up in Chicago, is Jewish, socially liberal, and had parents who never owned guns, never went camping and called the handyman for work around the house.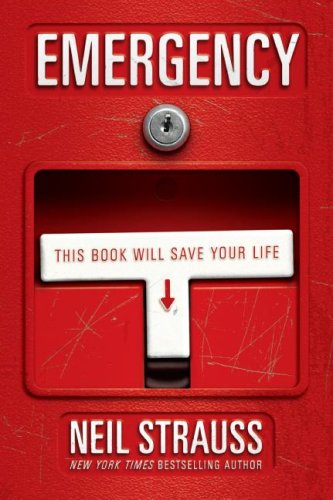 After September 11, 2001, and the debacle following Hurricane Katrina in 2005, it dawned on Strauss, as it did for many Americans, that we are vulnerable. As the first decade of the twenty-first century continued, his distrust of the government headed by George W. Bush brought about an obsession to acquire a second passport to a country he could run to if the United States was no longer safe. After extensive and frustrating research, he found only one country he viewed as satisfactory that had a relatively easy path to citizenship. Almost every country Strauss researched required a person to be a resident for several years, often five years. The Federation of Saint Kitts and Nevis, a country comprised of two small Caribbean islands, grants citizenship in less than a year to a person who invests $350,000 in a piece of real estate in the country (at least this was the policy back in 2007 or 2008 when Strauss applied for citizenship). So he took out a loan to purchase an apartment on Saint Kitts (it was easy to get a loan with no money down at that time) and began the process to acquire citizenship there.
Then he realized that he still needed to prepare to first survive a catastrophe so he could actually make it out of the United States in the event of one. So he learned to ride a motorcycle to bypass the traffic that could ensue during a catastrophic event. He took an elite course in firearms, training with soldiers destined for Iraq and Afghanistan. He attended the world renown Tom Brown Jr's Tracking School. Strauss had grown up hating camping, having only done it a few times at summer camp. He chronicled the hell he experienced during his first few days of tracker school, recounting a cold rainy night during which he slept in a soggy thin sleeping bag, peeing on himself, all the while in constant fear of deer ticks. But he eventually made it through the hell and toughened up. The book also describes Strauss receiving knife training from an instructor named Mad Dog, who made him kill and skin a goat. Strauss also took an urban escape course and taught himself to cook food using a fire pit he built in his backyard.
But after all those practical survival courses, Strauss still worried he wouldn't be prepared to deal with the stress that would accompany Doomsday, so he became a certified EMT, hoping that the ambulance experience would ready him for high pressure situations. But he still didn't feel prepared, so he became a search-and-rescue volunteer, joining CEMP, the California Emergency Mobile Patrol. He noted that this was an ironic decision, as it meant he was going to work for the government he distrusted.
In the end, after his experiences working in an ambulance and then with CEMP, Strauss finally came to the realization that he cared more about helping his fellow American citizens than perfecting his own escape plan. The cool part of the book is how Strauss explores his evolving mindset. He changed from a naive and carefree city slicker into a paranoid self-proclaimed "runner." Then he finally became a self-reliant man, more interested in staying in his home country to help others than just protect his own skin. He eventually did receive his Saint Kitts citizenship, which he appreciated, but he no longer viewed his duel citizenship as salvation.
After reading Emergency, I better understand the mindset of so called "survivalists." I'm more aware of possible catastrophes that we Americans need to be prepared for. And, if a liberal, intellectual city boy can become proficient with guns and knives and wilderness survival, perhaps I can and should become more prepared myself.
Question: Are you currently prepared for when the $#*! hits the fan?