I have restrained myself mightily so far this political year, but the campaigns have become so juicy, so nutty, so deliciously crazy that I can no longer resist a political commentary.
It is now likely that Hillary Clinton and Donald Trump will be our two choices in November. I say likely, not certain, because Trump could still do something so totally goofy that people will question his sanity, and Hillary could be indicted for putting 22 top secret emails on her private server and sharing the information with members of her personal staff over cocktails.
I know Hillary Clinton's supporters think that President Obama will never let his Attorney General, Loretta Lynch, indict his former Secretary of State and allow Bernie Sanders to become the Democratic candidate for President, but I recently heard this sexy conspiracy theory that sounds like it is from the mind of Kevin Spacey.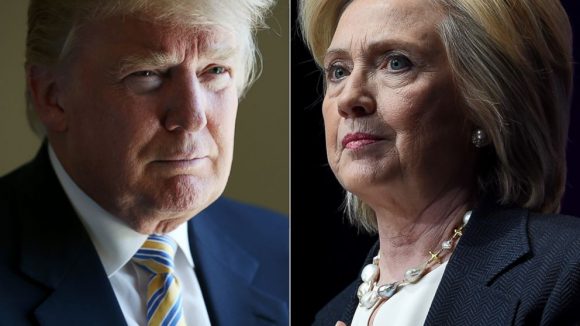 Obama thinks Hillary is vulnerable because of the $22 million in personal speaking fees she has raked in since 2014, her inept inauthentic campaign, and of course her lurking indictable offense. At the pregnant moment, the theory goes, maybe late June before the Convention, Obama tells Loretta Lynch to bring the indictment. By that point Bernie's campaign will have floundered with his money just about gone. Obama comes to the rescue and asks lovable Joe Biden, who chose not to run because of his grief over his son's death, to step in for the good of the country to defeat the dreaded Donald Trump. What a gorgeous theatrical scenario. Biden runs a short, enthusiastic campaign and sweeps to the Presidency.
A little crazy but the ingredients are there to make it happen.
******
Ok, it sounds bizarre today, but this is the campaign from the schizo ward. Consider these recent developments. The Koch brothers who have given hundreds of millions of dollars to right wing candidates told a press interviewer that they would consider coming out for Hillary Clinton. I read this and immediately thought the world was flat.
But then things got even screwier over the weekend. At the yearly Correspondents' Black Tie Dinner, Barack Obama did a Saturday Night Live style comedy skit with former Speaker of the House, John Boehner about what it is like to be out of office and irrelevant. The videotaped skit ended with the two men alone in a theater discussing the plusses and minuses McDonald's all day breakfast, then Boehner digs into his pocket and offers Obama a cigarette (which he never smokes in public view). Two guys who always seemed to hate each other sharing a smoke in an empty auditorium on the President's video.
******
The Republican campaign is winding down with Ted Cruz pinning his hopes for the nomination on the Donald's remarks about transgender people using public bathrooms. The Cruz campaign in Indiana lost all traction when Bobby Knight came out for Trump, and Cruz called a basketball hoop a "basketball ring." This was worse than Trump talking about "two" Corinthians. Basketball is religion in Indiana and the preacher's son got it wrong.
******
The irony of the campaign so far is that Bernie Sanders could have had the Democratic nomination. Coming out of nowhere, he had the energy behind him and Hillary Clinton, a terrible candidate, fumbling through the motions. Bernie did talk about the $225,000 Clinton speaking fee from Goldman Sachs, but between Bill and Hillary they raked in $153 million in documented fees including $675,000 from beloved Goldman Sachs between June and October in 2013.
For some reason Sanders has said nothing about the potential indictment of Hillary, possibly because he wants to be Vice President, or he is just waiting for the Obama-Lynch move against Madame Secretary and he wants the nod instead of Biden.
******
In ending this commentary, I return to Obama's comments in his John Stewart routine. He said Donald Trump's knowledge of foreign policy was rather impressive – "Miss Sweden, Miss Argentina, and Miss Azerbaijan." The Donald tweeted back – "it was just lies."
I wonder what lies just ahead.
Question 1: Why has Trump gained such traction?
Question 2: Who will be the next President?