I'm writing this blog in my new favorite Starbucks in Flossmoor, Illinois. All of the employees are African American women. I am one of three white people in the shop. If there was ever a company whose culture frowned on racial profiling it is Starbucks, with its Jewish founder, Howard Schultz, son of a New York cabbie. Yet at one of its shops in an upscale neighborhood in Philly, a couple of well-dressed black men ended up in handcuffs because an employee of Starbucks freaked out and called the cops when the guys wanted to use the bathroom and hadn't yet ordered their Frappucinos.
Profiling happens all the time and it stinks.
To stereotype, to profile, is human. It's a means of protection built into our brains. It's a decision-making approach taught to us almost from birth.
I have learned through the years that one of the beauties of everyday life is that profiling is such an imperfect tool for making accurate judgements. Its flaws present us with opportunities to exploit the fallacies of stereotyping.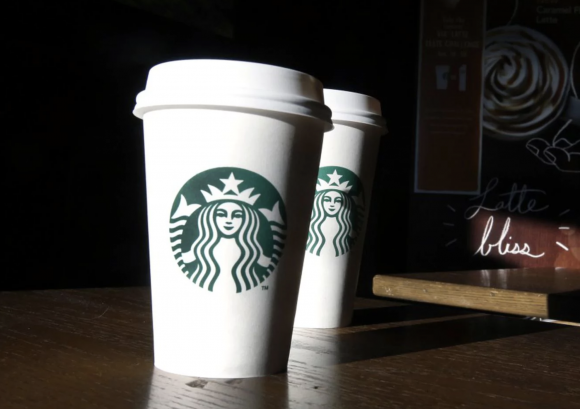 For running a business, profiling is the screening device we use, consciously or unconsciously to make decisions. Too fat, too ugly, too young, dresses inappropriately, dropped out of school, served time, wears his hat funny, gets around in a wheel chair, farts a lot, too old. We have a million disqualifications. In our machinery business, Graff-Pinkert, we try to use profiling of unloved machine tools to our advantage as we hunt for unloved gems in the scrap category.
A couple years ago, the best college pitching prospect in the county couldn't get an offer to play professional baseball because he had an embarrassing sexual incident in his past. The kid was completely blackballed by Major League Baseball. The incident happened 10 years earlier. Was it fair?
Is life fair?
*******
One of the funnier cases of profiling, very literal profiling, took place a dozen years ago and was recounted recently by Michael Lewis in his book The Undoing Project. Lewis has a long chapter on Daryl Morey, the general manager of the Houston Rockets, who are favored to win the NBA Championship this year. Morey recounts his struggles through the years trying to figure out what players to draft, sign or trade to build a championship team.
He brings up the story of Marc Gasol, a Center from Spain whose brother Pau was already a respected player in the League. Marc had most of the pedigree to be a top five pick in the draft.
He had skills, a shot, a height of 7'1", and a brother in the NBA. A no-brainer pick, except that the scouts and GMs hated one thing—his body type. Poor Marc Gasol had breasts. Because of his "man boobs" the profilers, the NBA draft mavens, all whispered with their half smiles that Marc really wasn't "our kinda guy." He went #48 in the 2007 draft. Upon entering the NBA, Gasol worked on his fitness, hit the weight room and became an NBA All Star for Memphis.
********
One more stereotyping story to savor. Last Monday's Boston Marathon was run in brutal weather conditions. Freezing cold, sheets of rain. Perfect weather for Boston in April. Boston is the premier marathon in America and most of the top distance runners in the world compete there. The great marathoners do not pay to enter the competition. The best ones are guaranteed their expenses and sometimes are paid just to show up.
Vegas puts odds on the favorites, and very rarely does an outsider break into the top group. But in 2018 it happened.
Sarah Sellers, a 26-year-old nurse from Arizona, paid her $180 entrance fee. She runs at 4:00 a.m. back home in Phoenix because her job as a nurse anesthetist doesn't afford her a lot of training time. She came partly because her husband Blake was running too. Sarah had run cross country and track at Weber State and was an Academic All American. But she isn't a marathoner. Boston was her second marathon.
She just kept pushing in the horrendous conditions of Boston, and all of the big names kept faltering. She was 25th at the midway point and 13th at 20 miles. Sarah just kept running and finished the race in second place, collecting $75,000 in prize money and a spot in the Olympic trials.
The profilers in Boston and Las Vegas didn't know her name before Monday in Boston.
Question: Is profiling necessary for successful law enforcement?