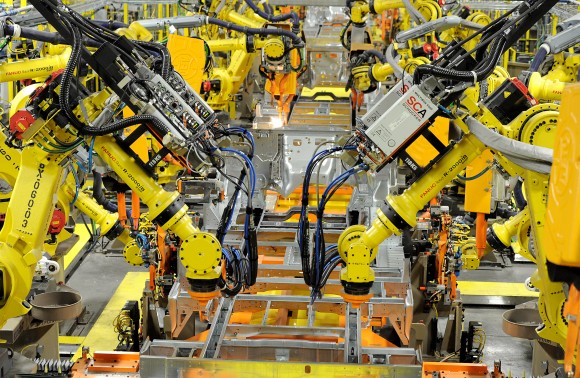 One of the major challenges for people in business is to define and understand what they are selling and what their clients believe they are buying.
For employees the challenge is similar. What are you being paid for? How are you adding value? What could you do that would enhance that value either for your present employer or a future employer?
On the face of it, these questions may seem simple and obvious. For a machining company the answer might seem as straightforward as "I sell brass fittings that meet the price and quality standards of my customers." That probably was the answer that has fueled the company for 50 years and dictated the newspaper want ads for machinists who produced the parts on screw machines from bar stock.
What haunts me is that what appears obvious, and has been good enough for a hundred years, is no longer today's best answer. It's not useless, because 90% of the people in the industry still think it works, but what if the obvious isn't the right answer any more.
At one fittings maker somebody asked a new question several years ago. Why do we have to make these fittings out of bar stock? If we reduced the chips and reduced our consumption of brass per thousand fittings by 25% we could reduce the price and still make more money.
By changing the question from, "how can we run our screw machines faster" to "how can we make cheaper fittings by using less brass, and producing fewer chips," they changed the game. The financiers were intrigued because the new process was capital intensive, but showed a potentially lucrative return on capital. When automation was added to the process, the robotic arms replaced the skilled screw machine operators with a person monitoring a screen.
This stuff came together for me recently listening to Bill Gates talking to Charlie Rose on big picture changes he sees happening now and over the next 50-100 years.
Big picture, Bill Gates is sure that robots will take over much of the factory and warehouse work over the next 10-15 years. His friend from Seattle, Jeff Bezos of Amazon has been building large warehouses all over America, employing thousands of people to pull stock from bins, but those warehouses, I'm sure, are built to switch to robotic parts-picking as the state of the art advances.
From a political standpoint we should not be surprised when poorly educated voters line up to vote for a demagogue like Donald Trump to vent their fear and anger, or for a simplistic hair brain like Bernie Sanders, who panders to the fear of young people about their future and blames everything on "Wall Street."
I'm writing this piece in my kitchen, watching a spectacular blizzard in Chicago as I recover from my 14th surgery in 14 years. I'm certainly somebody who has seen the virtues of technology in my life. But I'm also worried about my children and grandchildren, who will have to figure out how to find meaningful work as robots get more agile and smarter over the next 30 years. They will be smarter than us one day. Did you see the movie, Her, a couple years ago? Think 2029.
The challenge today, February 2016, is to understand that technology is changing fast, even in our old-fashioned metalworking industry. Our customers always say they want "better and cheaper," but what they don't verbalize, but they convey under the purchase order, is that they also want reliability. Price doesn't help if the parts don't come when they need them. They also want somebody they can complain to and receive an answer from. They want somebody who can take a risk when their bosses will not allow them to take it. They want creativity, because they don't hire for creativity. They have to find it on the outside.
They want people who have connections, because their bosses don't want them to have connections. They might be dangerous to the business, because connected people talk too much.
So when I think about how to add value in a robotic world that's going to be so great and so awful in the coming years, I think about the questions we should be asking right now in our business and in our jobs.
What do I do next when the process changes and they no longer need what I make?
What funny looking kid at a small booth at IMTS 2016 has the next big idea that the Kearney & Treckers and Warner Swaseys of today's world are laughing at?
What do I tell my kids or grandkids when they ask me what skills they will need for the next 70 years that they will be working?
How do I find both the courage to quit and the guts to start when I feel stuck in the convenience of the present?
I hope you are asking good questions and getting some interesting and useful wrong answers to try out.
Question: What's scaring you most today?