Is it a lot to ask of a car to be able to have a conversation or listen to music while driving on the expressway?  Maybe so, because I can't seem to find a car that can enable me to do so.
My wife's lease is up on her 4-door Camry, and we are searching for a vehicle to replace it that does not require a scream to answer a question.
The problem of cabin sound appears to be multifaceted.  One issue is that I wear hearing aids which amplify background sound which can drown out human conversation.  There are adjustments to modify this issue in the control module in my phone, but that is impractical, particularly while I am driving.
Another complication appears to be the 4-cyclinder engine in the Camry which is noisy and seems to have to huff and puff to push a 4-door, full-sized sedan from place to place.
Tire noise on fast highways is another noisemaker.  It grinds through the floor relentlessly.  Add in meager sound insulation in the doors and you have the almost debilitating drone of a Camry and evidently most of the cars being sold today.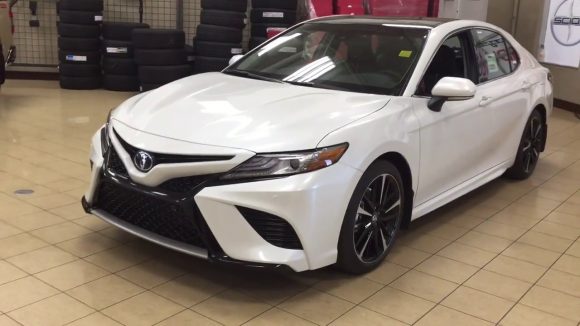 Going electric is an option, but that does not address most of the sound generation that drives me into silence.
Does anybody know of a viable option for people with a noise aversion?
*  *   *   *   *
Major League Baseball's spring training begins again this week in Arizona and Florida.  This is a blessed event for me.  It is a sign of hope that another brutal winter in Chicago is finite. Hallelujah.
It also means hope is alive for another successful season for my beloved Chicago Cubs who have a new manager, David Ross, who was a second-string catcher during the Cubs recent golden period of 2015-2017.  I loved the former manager, Joe Madden, but the team seemed to need a change and a $5-million-dollar-a-year boss whose contract had expired was an easy target.  Madden quickly caught on with the Los Angeles Angels.
Another hopeful sign for 2020 is the hated Houston Astros have been found out as cheaters who used high tech to steal catchers' signs and then used crude banging of a garbage can lid to alert their hitters to a fastball or off-speed pitch.  In the 2017 World Series they devastated Yu Darvish, then a top pitcher with the Dodgers, by informing hitters of what kind of pitch was coming.  People thought Darvish was "tipping" his pitches, but really it was the devious Astros who stole his catchers' signs.  The incredible improvement in batting contact made by Houston hitters should have alerted Major League Baseball to the chicanery of the Astros, but the baseball honchos did not act until former Astros players spilled the information.
It is possible the Boston Red Sox may have done similar dirty tricks in their World Series season in 2018, but the verdict has not come down.  Their manager, Alex Cora, did get fired, however.
*  *   *   *   *
The battle for the Democratic Presidential nomination is fascinating and scary.  It appears Bernie Sanders will face off against Donald Trump, with Michael Bloomberg possibly running as a third option.
Many people think this match-up is a sure win for Trump.  I'm not so sure.  More later.
Go Cubs.
Question: What car would you buy to get a quiet interior?