At the beginning of September I spent some time traveling in Europe in search of lucrative machine tools, good salsa dancing and inspiration for an enlightening blog. These days the flavor of Europe has a bit of Middle Eastern spice thrown in, giving it a richer color and diverse tastes. The following account will give you a brief sample of the Middle Eastern spice that I encountered on my journey while in Denmark and Germany.
I arrived in Copenhagen on a grey day. I caught a taxi at the airport with a grouchy driver from Macedonia. He told me he has lived in Denmark for 30 years and that the only reason he has stayed was the money, as he dislikes Danish culture and Danish people.
After a wonderful much needed shower, understandably the first item on my agenda on my first night in Europe was to go salsa dancing. I'm trying to experience salsa dancing in as many countries as possible for a new blog I am starting. I quickly found that night's salsa destination on the Web and caught an Uber taxi. The Uber driver's name was Islam, and he hailed from Jordan. He was a nice guy and we stressed out together about finding the location of the salsa joint. Like my Macedonian driver, he said he came to Denmark just for the money and disliked the country and its people. On the way back to my hotel that night I had a Turkish Uber driver named Selman who had been born in Denmark. Unlike my previous taxi drivers he said liked living in Denmark and Danish people, though he wished he could move out of Copenhagen because he lives in one of the lesser known, dangerous areas of the city. When I asked him how he felt about Middle Eastern refugees in Europe he said he was conflicted. After a brief pause, he said that it was fine with him for immigrants to come into the country, but he believes they should learn to speak Danish and should not isolate themselves in their own communities. My subsequent Uber drivers in Copenhagen included Mohammad (from Spain), Abdelhafid (Morocco), and Shuaib (I can't remember where he was from). The consensus among them was, "Money in Denmark is good, but there's no place like home." My first reaction when I heard this perspective was that these people should be more grateful for the prosperity and safety they have found in a beautiful First World country. The least they could do would be to appreciate the place. But then I tried to put myself in their shoes. What if I was forced to live in Saudi Arabia to earn enough money to feed my family? It is doubtful I would embrace Saudi culture, even with my worldly open mind. I would likely do my best to find an American community with people who would accept me, relate to me and speak my language. Heck, how would I feel if I was forced to go live in rural Mississippi? Maybe I could embrace the culture there, but I'm sure I would miss life in Chicago where I have spent the majority of my life.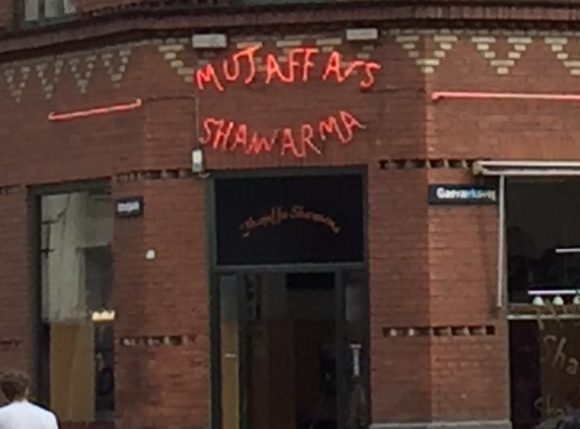 I tasted my next spoonful of Middle Eastern Europe when I went salsa dancing in Stuttgart, Germany. Stuttgart actually has a surprisingly good salsa scene with places to dance almost every night of the week. That night I went dancing at a bar called "7grad." I walked outside for some air and struck up a conversation with a tall, skinny Arab man who I had seen dancing inside a few minutes before. Ahmad was 29 years old and had come to Stuttgart from Syria 10 years before—he was a pretty decent dancer.
The dude had a lot on his mind. He was enamored with a blond woman inside the bar who we ogled as she danced with another man. Ahmad said he didn't go out dancing a lot because he felt guilty about going out and having fun while much of his family remained stuck in Syria. When I asked him if any of his relatives had been killed in the war he surprisingly said that they were more or less safe right now because they had money. But still, Ahmad's relatives remain trapped in Syria, and no matter how much money they have it is always dangerous living in a country besieged by a war that nobody knows how to stop.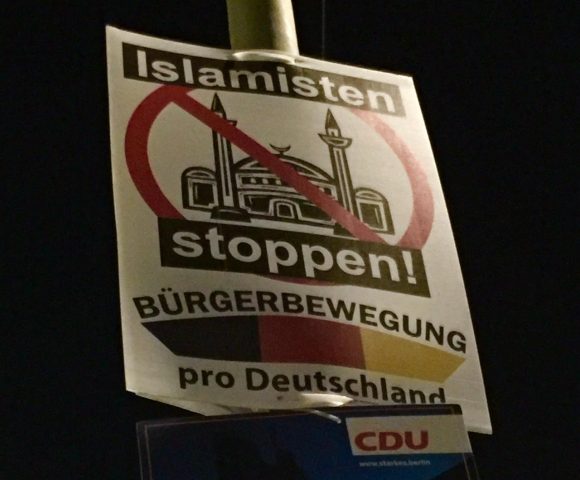 I asked him what he thought about the refugee crisis in Europe, and he said that the real solution was to stop the war in Syria—sensible answer I thought. But then when I asked him how to end the war he began muttering some conspiracy theories relating to Jews on Wall Street. I smiled and said something like, "Hey man, I'm Jewish, please stop with the Jewish stuff." He kept on with the same nonsense but very calmly, more or less ignoring my comment. I again said, "Don't talk about Jews like that, I'm Jewish." But after a few minutes the nonsense ended. He had no hostility towards me. It seemed as though it had hardly registered to him that I was Jewish. He was just spouting some garbage he had been told in his community. He reminded me of Mustafa, my guide when I was in Morocco, who back in 2006 casually told my friend and me that Israel had been responsible for destroying the World Trade Center on 9-11. Both men were ignorant but not dangerous for me personally. On the other hand, when such hateful ignorance is widespread it is fuel for the extreme Islamic Terrorism plaguing the world.
But I digress. In a few minutes my conversation with Ahmad went back to talking about his crush on the blond salsa dancer in the bar, with me advising him about the delicate and strange intricacies of picking up salsa dancers. When our conversation ended I was not sure if Ahmad was more confused and stressed out about girl issues or war in the Middle East. I'm sure everyone can attest to the fact that both topics are eternally vexing. Yet I am happy to say that in the end I could tell Ahmad was at least feeling better having vented his anxiety to the wise American Jew.
Question: Would you like to visit Europe?