A few weeks ago I traveled to Berlin, Germany. During my stay I visited a used machine tools company called Innovac GmbH where I met with its owners Dr. Mohammad Ehsasi and his wife, Cathy Farrar. Innovac sells just about every type of equipment—from woodworking machines, presses, rotary transfers and refrigeration machines to milking machines. It's always interesting to meet other machinery dealers because I get to learn about their business philosophies and find out how they got into the esoteric used machine tools racket.
Dr. Ehsasi grew up in Iran. He went to the United States in 1976 to get a master's degree in physics at the University of Maine where he met his wife Cathy. After a few years the couple moved to Berlin where Ehsasi did research at the world-renowned Max Planck Institute.
When the Berlin Wall fell in 1989 a lot of idle used equipment and entire factories came on the market in East Germany. Ehsasi had many contacts in Middle Eastern countries who were looking to acquire bargain priced used equipment so he got into the business of moving entire factories in a wide range of industries to an equally wide range of countries in Europe and around the world. As time went on Ehsasi stopped the labor-intensive transport of entire factories and focused on individual pieces of equipment.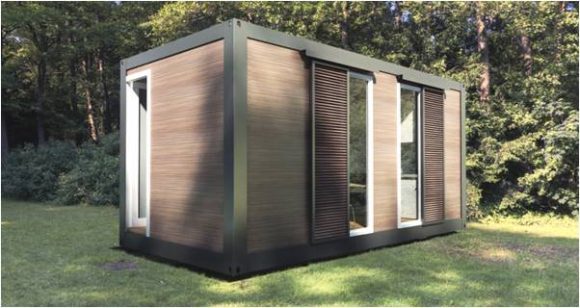 Dr. Ehsasi is a renaissance machinery dealer. Several years ago he and his wife started a B2B magazine in Germany called Trade & Contact that covered the machining industry around the world. They told me it was a labor of love that they unfortunately had to end because producing it took too much time and too many resources while they were also trying to run a machinery business—familiar story.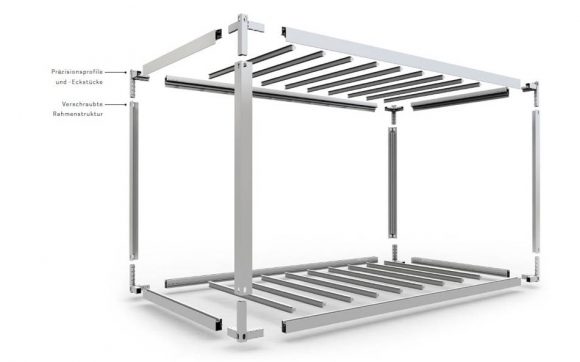 Today Ehsasi has a new passion project, a company called H.O.M.E. Modular Systems. After the natural disasters of Hurricane Katrina in 2005 and the earthquake in Japan in 2011 Ehsasi realized the world needed quality temporary housing for disaster relief. Temporary housing kits already existed, but they required the components of the buildings to be welded together, and their quality standards varied. Ehsasi's temporary housing system on the other hand uses a simple screw-connected framework which enables end users to assemble and disassemble structures easily themselves. Ehsasi says that two people with a forklift can assemble a structure's framework in one hour. He says that in 40 hours an entire living space can be finished with ready-made components for a bedroom, office, kitchenette and bathroom. The Universal Room Modules in a disaster area can be easily disassembled and transported after the crisis ends to new places to be used for new applications such as another shelter or a standalone office. Using modern manufacturing techniques it is possible for H.O.M.E. to produce 200 or more modules in one day.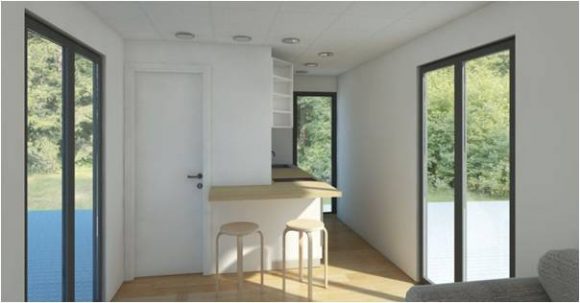 However, Ehsasi's unique vision is to produce temporary structures of high enough quality that people will buy them to use as living or working spaces in a normal economy, not just in disaster areas. Recently, Ehsasi has engineered heavier duty modules that can be stacked up to three levels. Local building materials can be used and the potential for designs is limitless, making them attractive for both architects and end-users.
We machinery dealers have to be flexible. There is a finite amount of iron treasure to trade in this world but an infinite amount of new ideas to try out and needs to meet.
Question 1: Could you live happily in a 400 square foot house?
Question 2: Do you feel like you are anti-immigrant?
For more information email info@innovac-home.de or go to www.innovac-home.de