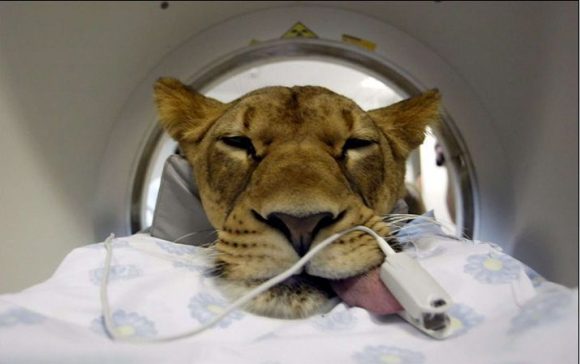 A funny thing happened on the way to my colonoscopy.
I followed the directions the hospital sent me perfectly. Tuesday, the day before the test, I drank a lot of water and then imbibed 64 fluid ounces of Gatorade mixed with a large bottle of colon cleaner called Miralax, something I had used before. Then I continued to drink more water before going to sleep, just to be sure my system was clean as a whistle.
I nodded off quite easily at 10:30pm but the rest of the night is a blur. My wife, Risa, says that I woke her up foaming at the mouth in the midst of a grand mal seizure. I was uncommunicative but breathing steadily. She quickly recognized that I was having a seizure and called 911. The ambulance arrived in 10 minutes. I awoke, but I was not lucid. The emergency medical people were strongly urging me to get into the ambulance, but I could not understand why I needed to go. Risa tried to explain to me that I had a seizure a few minutes earlier, but I was skeptical.
Then the EMTs started asking me simple questions and I was struggling to remember dumb things like who the President was. This is when I got worried that I might have had a stroke, but they told Risa that my state was common coming out of a seizure. I also was left with a pronounced lisp that lasted for several days because I had chomped down furiously on my tongue.
At that point I acquiesced to their urging that I needed to go to the closest hospital, which was five minutes away. I don't remember much after that except that my sons Ari and Noah arrived at the hospital the next morning. A kidney specialist in a tailored blue suit and perfect Windsor knot in his tie came into the room and explained very succinctly that the seizure had most likely been caused by drinking too much fluid too quickly, causing me to urinate an enormous quantity of sodium out of my body. The sodium loss was exacerbated by a diuretic that my doctor had prescribed because of some swelling in my feet, a leftover symptom of heart surgery eight years ago.
I ended up spending three days in the hospital taking a CAT scan and a brain MRI and what felt like 100 blood tests. My mental acuity came back within a few hours, but I was stuck in the ultra-cautious medical system for patients who were covered by Medicare and had private coverage to back it up.
The seizure, which should not have happened, has left me with a few hangovers. My back, which had been bothering me anyway, really started to bug me. The extreme tightening of my back muscles, and then laying in an uncomfortable hospital bed for several days left my rhomboid and intercostal muscles highly sensitized and unhappy.
Emotionally, I felt a real downer a week after the seizure. I was extremely angry at my doctors for causing an unnecessary health crisis. A sore back was my unexpected gift of a colonoscopy prep gone bad.
When I was in the hospital my general doctor wanted to reschedule the colonoscopy and make more appointments. I said no. I felt totally over-doctored and I was pissed off.
The doctor who was supposed to do the colonoscopy told me that there was an alternative non-invasive lab test that was 92% as effective as the scope. Now he tells me.
After 13 surgeries and procedures since 2003 I am weary. I am grateful for modern medicine and caring doctors. I am so damn tired of hospitals.
Question: Are we over-doctored in the United States?