I have been studying the process of buying and selling machining businesses for the past year. Companies have approached me to advise them on what to ask for their companies and others have called to find viable options to purchase. Our machinery business, Graff-Pinkert, has helped facilitate many transactions through the years and with baby boomers looking to cash out and other firms anxious to add sales and expertise, the demand for advice is growing briskly.
In this article I'll give you a taste of what I've gleaned.
The market for small businesses, machining and otherwise, is extremely fragmented. Even with the Internet and some nascent business clearinghouse sites, it is disorganized. The market for a Haas VF-2 machining center is much more transparent than the market for companies that run them. Business brokers and advisory firms have traditionally rigged the system, much like real estate brokers on houses, by making it hard to gain visibility for small and medium sized businesses. In a lot of states you theoretically need a license to broker a business, though you do not need one to sell the assets or give advice.
From my observation business brokers who sell funeral homes and barber shops usually are out of their league trying to sell manufacturing companies. Their focus is local. If they are trying to go national they may try a few Internet sites or aim for buyout groups. This is a logical approach for somebody who can't talk the talk, but it works quite poorly, from my observation, for businesses under $20 million in sales, which is the minimum that private equity groups are normally interested in. The exception is firms who are trying to consolidate a particular niche product. Job shops rarely fit that category.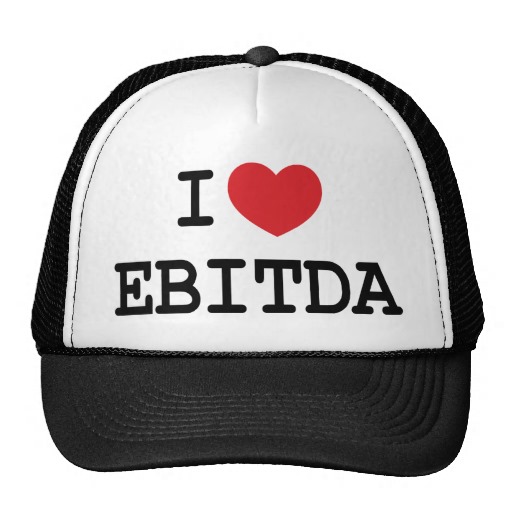 Despite the fragmentation and the structural impediments of the brokers, buyers and sellers can ultimately find one another by luck, word of mouth, or thoughtful target marketing. Then the question of what a going business is worth comes into play.
A business owner must quickly learn the word "EBITDA" to play the game. It is the universal English code word for "Earnings Before Interest, Taxes, Depreciation and Amortization." It gives a picture of a company's profitability as a percentage of its total revenue. It is a handy way to measure cash flow.
Most potential buyers will pay a multiple of 3-5 times EBITDA for a profitable, stable machining business, but growth potential, customer compatibility and management acumen may push it up. Buyout groups tend to stick to a rigid EBITDA multiple while an operating firm with a specific need may pay a higher multiple.
Buyout groups gobble up a lot of ripe companies because they are proficient at the game and can move fairly quickly. A lot of sellers are looking for a rapid exit, and the buyout firm can oblige. The downside is that they bring in outside management that often screws things up quickly, and they have very little patience. If owners stay on after such buyouts, often the experience is quite ugly. There are many exceptions, but a private equity buyer who is just buying numbers often makes for a mess before they figure things out or the lender calls for the auctioneers.
I haven't mentioned lawyers in the piece, but you can probably imagine that they often bring a lot of expense and legalistic hand-wringing to justify their fees. Non-disclosure agreements, which are a part of the buy-sell ritual, are often reviewed by lawyers, which usually slows the process but add to their incomes. I think it is difficult to enforce non-disclosure agreements, but they do put potential buyers on notice that they should be discreet, and they allow sellers to veto buyers they distrust.
With all of the impediments it is surprising to see that a lot of small and medium sized machining firms do change hands. It takes time and persistence, and usually some good counsel, but it can be done.
Question: Is it better to grow organically or through acquisition today?