I heard a National Public Radio piece recently on the shortage of homes on the market. The reporter, Ben Marcus, was reporting from Denver on his local market, which is seeing prices skyrocket. He focused on the rehab boom. Rehabs on bathrooms, kitchens and basements, along with home additions are going nuts in the Mile-High City. The parallel phenomenon is that very few new or used homes are coming on the market despite ferocious demand. A partial explanation Marcus honed in on was the large number of homes bought during the recession which were converted to rentals. The fat and happy owners are now unwilling to sell units because they are making such a sweet return renting them out. If they sold them they would owe capital gains taxes and be faced with a difficult task of replacing their rising investment with a comparable or better one.
*****
I look over my own front yard and see several lovely suburban homes that my neighbors can't give away. I see well-manicured single-family dwellings mostly built in the 1970s and 1980s—some ranch style, some two story—on 12,000 to 20,000-square-foot lots.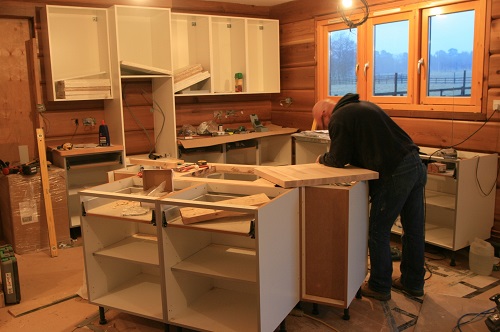 The area is quiet, well policed and modestly taxed by Chicago (Cook County) standards. Average family income is over $100,000. So why is this a housing desert? The easy answer, and everyone knows it, is RACE. The neighborhood is 70% African American and 30% White with a smattering of Asians, Latinos and maybe a stray Inuit or Apache.
In my day job, I am a used machinery dealer who spends his days assessing the values of machine tools, looking for mispriced lathes and mills.
I'm also a huge baseball fan and I love to analyze Major League Baseball trades, looking for the next Justin Verlander deal that locks up a pennant for Houston while leaving Detroit with three very young prospects, a jockstrap and a pair of used socks.
If a house sells for $800,000 in a fairly White suburb 28 miles north or west of downtown Chicago but sells for $200,000 next door to me in the south, when if ever, will the price disparity begin to narrow?
I am an "expert," I think, in pricing anomalies, but this emotional one defies my reasoning. I do not know the algorithm of race. I have spent many years trying to nail it down in an analytical way, but I cannot get my arms around it.
What I observe in my area is that the older White people are dying or moving to sterile institutions that cater to their needs. The wealthiest ones are moving to downtown Chicago, Florida or Arizona, or where their kids live if they like one another.
Some African Americans from Chicago or other cities do buy into my neighborhood, but lenders may not see the area as particularly attractive for appreciation. Young Whites seemingly are afraid to be pioneers. So, the enormous price differential continues, even in good economic times despite rising home prices all over.
Racial fear, animosity, naiveté and stereotyping are all at play, yet racial intermarriage is on the rise and Barack Obama was a two term President not long ago.
Things are "a changing"? Well, maybe. But when the spread narrows $100,000 between my home and a comparable one in the the North or West Chicago suburbs I will begin to believe it's happening
Question: Is it stupid to buy a home?