What makes a great team out of a group of good players? 
I've considered that question since I first started watching team sports on TV and playing on organized teams myself. I could almost feel when a team would fail, not just because they lacked the talent to win, but because they did not have the other elements it took. I've been searching a lifetime trying to define those elements and putting them into practice. 
Recently I've been watching a TV show that took the issue head on.
Ted Lasso on Apple TV addresses teamwork with a light touch, flavored by sadness and loss. Each of the major characters are dealing with loneliness and pain. The lead character, Ted Lasso, leaves Kansas after a successful career as a football coach in Wichita. His marriage has failed and he needs a change. He has been recruited to coach a Premier League soccer team which has been a perennial loser, even though he knows virtually nothing about European football. The woman who now owns the team after a bitter divorce settlement hires Ted as a vehicle of her own revenge, desiring to ruin the team her rogue husband loved dearly. 
Over two seasons, a sense of team develops among an assortment of mediocre players from around the world, and the owner's attitude changes from contempt for Ted to genuine friendship and respect. 
When Ted Lasso arrives, the first thing he does is post up a handwritten, slightly crooked sign that says "BELIEVE." Over 22 episodes, it takes on various meanings that describe a sense of team to me.
For a team to work, you have to believe in your teammates. You have to know they will have your back in a crisis. You have to feel they "believe" in the group as much as you do. You have to "believe" that they will not single you out as the cause of defeat.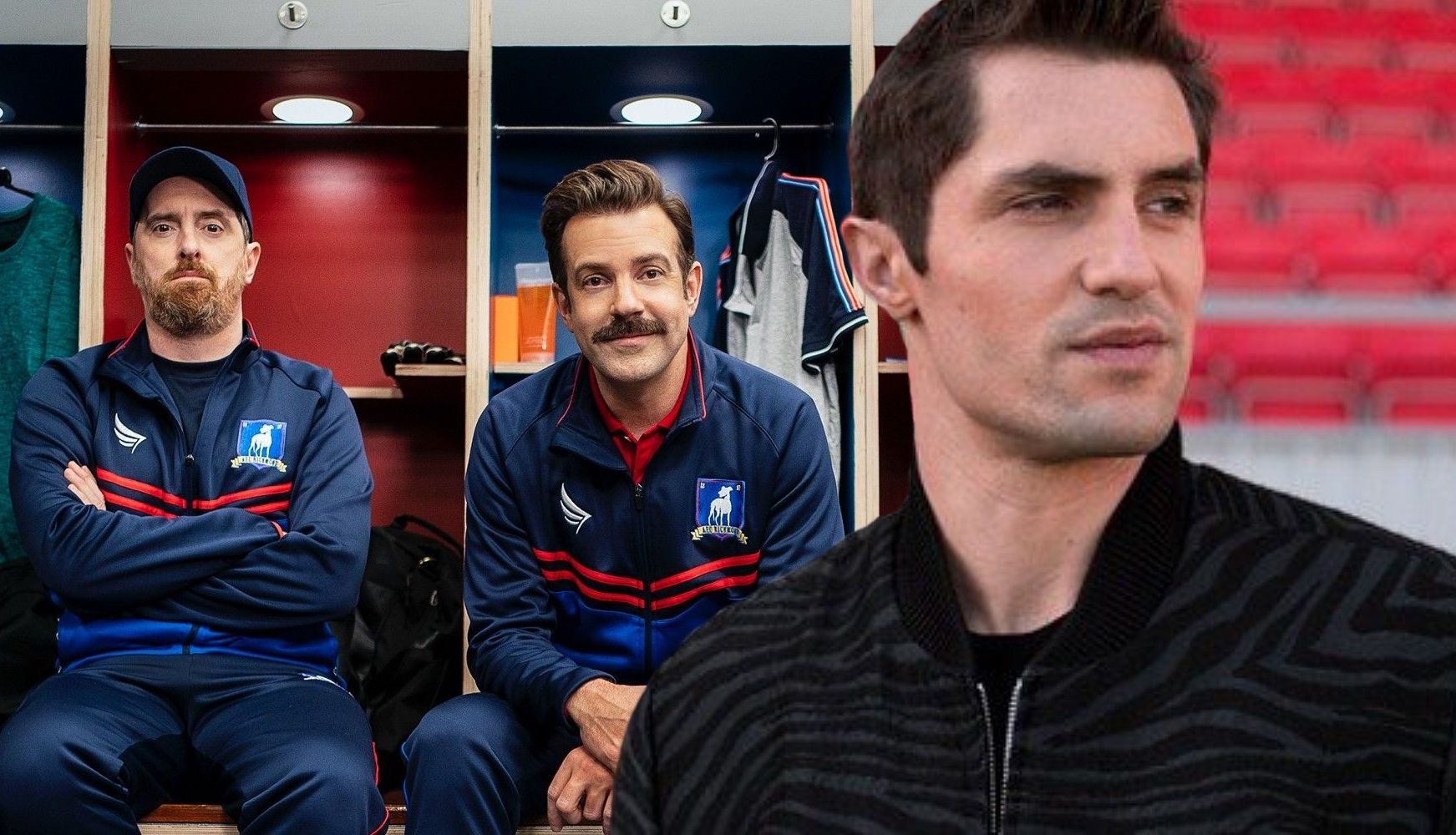 Several episodes focus on the relationship of the fading star player, Roy Kent, and the young rising star, Jamie Tartt. They hate each other. Both covet the same woman who at various times has an intimate relationship with each one.
The most interesting aspect of the relationship between Roy and Jamie is that the aging Roy ultimately steps aside so Jamie can be the star and then coaches him on how to be a good teammate. "Always make the extra pass," is Ted Lasso's credo and it is adopted by Roy Kent. 
But in the big game, when Roy is no longer a player and the team desperately needs a win, Kent tells Tartt that it's time for him to revert to the selfish jerk that he has tried to squelch. There are times when every good team needs the star to step up, to be the SOB that everybody used to hate and score the winning goal alone. 
A good team needs a star at times and a coach who knows when that time is. 
I've watched successful and failing teams in business. Respect for one another and belief in the ultimate success of the group are vital elements. But every business is tested by competition, external forces, a crisis of confidence when the leader or the star has to be tough and connect with their own self belief, and take the final shot.
You don't have to score to be the ultimate winner. But simply "trying" is never enough either.
Question: What is the greatest team you've seen and why?