Maria Konnikova, doctor of psychology, journalist and professional poker player, said that the hardest but probably most rewarding lesson she has learned is that to win consistently you have to fold when you see you are likely to lose, even after making a sizable bet on your hand.
This is a life lesson I see playing out vividly in the days of COVID-19 for people in business. In the machining industry, smart leaders shut down plants early in April, cut people or furloughed them, even if some were great workers they would have recruited with bonuses in 2019. Many also saw it as an opportunity to trim the marginal troublesome people who they will figure out how to do without even when business is strong again.
We also see the wrestling match between staying the course and cutting your losses in pro sports. 
The Chicago Bears drafted Mitch Trubisky, a quarterback who played only 13 games in college but was considered by some to be the next coming of Tom Brady out of high school in Mentor, Ohio. Ryan Pace, the Bears general manager, traded up one spot with the San Francisco 49ers to draft Mitch #2 in 2017, ahead of Patrick Mahomes II and Deshaun Watson. In his three pro seasons, Trubisky has been mediocre at best, ranking last among starting quarterbacks in the NFL last season. 
Yet Pace is bringing him back this year, though he signed journeyman QB Nick Foles to compete with him. Pace has refused to cut his losses. He has apparently not been willing to fold his losing hand after making a high stakes bet.
In baseball, the Cubs threw in their cards in 2011, hired new management, and cleaned house on the field. After three miserable seasons but several great draft picks and trades, the Cubs made the playoffs in 2015 and won the World Series in 2016. GM Theo Epstein is at the crossroads again this year with a fading team. He still has young players like former MVP Kris Bryant, who appears already to be in decline, and he has a pitching staff with no young stars. The question Cubs fans are asking is whether Epstein is waiting a year or two too long to throw in his cards for another tough rebuild.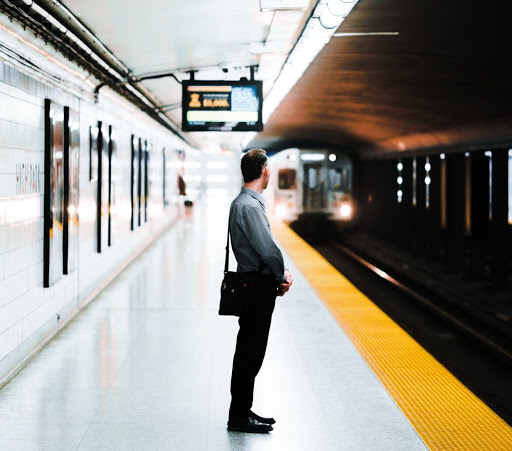 Personally, I have found that changing course in business is the single hardest thing for me to do. Admitting an investment is a mistake, firing a nice person who is a mediocre employee, or worse, changing a direction that proved successful for many years but seems like it has lost momentum now, is extremely difficult for me.
I have also seen bad marriages linger for decades in some cases because of the sunken costs of children, familiarity, and financial security, which hold people together when the love is long gone.
Maria Konnikova said that she gave up more than one long-term relationship after internalizing the lesson of walking away from a losing hand in poker. Teaching this kind of resiliency and flexibility to children, and hopefully making it a part of your own DNA is much harder than tossing in a pair of aces. 
Question: When have you stayed too long?