Chris Correa, an employee of the St. Louis Cardinals Major League Baseball team, hacked into the computer system of the Houston Astros. Over a period of two years he stole useful information about Houston's trade talks, draft evaluations and analytical research. He was tried and sentenced to 46 months in prison. Yesterday, MLB fined the Cardinals $2 million, money which will go to the Astros organization, and it took away two of the team's high draft picks in the upcoming amateur player draft. No other other people in the Cardinals' organization were prosecuted for misconduct, but MLB commissioner Rob Manfred said the Cardinals were "vicariously liable for (Correa's) misconduct."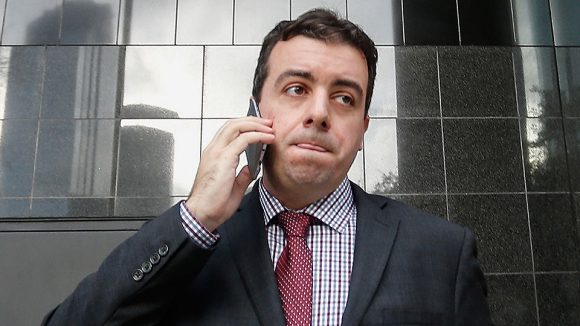 As a Cubs fan, I have no real sympathy for the Redbirds, but the prison sentence seems awfully stiff for a baseball peek, compared to stealing millions of Yahoo! files, much less Vladimir Putin hacking both the Democratic and Republican Parties in the Presidential election and then leaking the information.
My guess is that the U.S. probably did some nasty damage to Putin during and after the winter Olympics, so both sides decided to call it a draw for now.
Meanwhile, a little guy named Chris is taking the fall for at least three years in the poke.
*******
The Trump honeymoon with business ended in his first week in office when he actually started doing what he said he would do while running for the Presidency. He really seems to want to build a wall along the Mexican border to keep out the Mexicans and Central Americans. Trump is also threatening a big tariff on imported goods, which will drive up our guacamole tab, but also screw up the auto parts blood flow that depends on the Mexican heartbeat.
From my parochial view as a machine tool dealer, some Mexican heartburn after a decade of eating our lunch with cheap labor and a sweet NAFTA deal is not an awful thing. I view NAFTA as a calculated move by Bill Clinton to gradually stem the flow of illegal immigration into the country from Mexico by building up the Mexican economy. The experiment actually worked quite brilliantly over 20 years as Mexico prospered despite its inefficiencies, drug wars, and bloated oil industry. Illegal immigration slowed to a trickle with as many Mexicans going back to the country as coming in. Desperate people from El Salvador and Nicaragua are trying to sneak into the U.S., but Trump's oratory about the threat of Mexican rapists coming over in hordes was as ridiculous as building a $10 billion wall.
NAFTA has probably swung a little too far in Mexico's favor for my taste, and possibly Trump's bluster is just an elaborate bargaining device, but I fear he is actually serious about some of his threats, which could screw up the car manufacturing business for a couple years as it re-adjusts.
Question: In a world of internet espionage, is a border wall with Mexico obsolete?