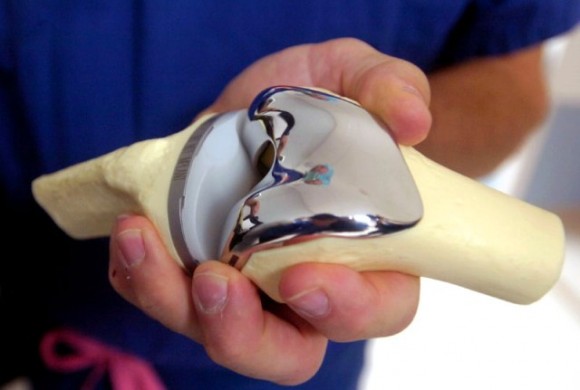 I'm writing this column one week after a full knee replacement. The surgeon used a Stryker knee. Some of you may have made parts that are now in my right knee. Thank you. The recovery is going ok, I guess. I'm taking the narcotic Oxycontin twice a day, and I am not used to its side effects which make me dopey, mess up my vulnerable vision, and perhaps give me slight hallucinations. The pain is tolerable, but I am annoyed by my struggle to concentrate. Everybody tells me that the recovery gets easier after the first week, and I feel good that I have written this blog. I will keep you informed as I go along with my recovery.
******
My son-in-law Scott lives in Palo Alto, California, working at at Google about 12 miles from his home. He is looking to replace his 13-year-old BMW 330i, which is now too small for a family with three kids and a lot of carpools. He asked me recently what I thought he should buy. I stammered a bit and then mentioned the upscale Toyota Camry XLE because it was the car I was most familiar with.
Scott has toyed with the idea of the Tesla Model S, which we looked at together at the Palo Alto showroom and took for a test drive.
We both loved the ride and coolness, but Scott never went any further on it. I think it's a value question for Scott. If he keeps the car 10 years, which is his pattern, the car will probably have little value eventually because it will be needing a new battery pack.
So I'm throwing it out to you folks. The family already has a Honda van for the family trips and the school carpools. Scott likes the responsiveness of the BMW and is comfortable with tight steering wheel action. I don't think a pickup truck is the right choice for the carpool life, but I will leave it open to your suggestions.
******
My Chicago Cubs beat out the San Francisco Giants and Boston Red Sox last night to sign ace pitcher (and cancer surviver) Jon Lester for $155 million over 6 years and a signing bonus of at least $20 million. It is the most expensive signing for a free agent pitcher ever. My question is how valuable over the course of a season is a #1 starter? There are very few true #1 starters in the Majors. Max Scherzer of Detroit, Los Angeles Dodgers' Clayton Kershaw (30.7 million over 7 years), Madison Bumgarner of the Giants, and Felix Hernandez of the Seattle Mariners are the first to come to mind. On paper they do not calculate as fair value for $30 million a year for six or seven years, because you know their production will decrease over the full span of the contract. But evidently, some smart people in baseball think that wins per dollar of investment are the incorrect way to figure an ace's value. They believe the feeling of invincibility an ace brings to a team lifts the abilities of the other players, so he is worth more than just his numbers. He may also enable a team to recruit other top players.
You could argue that teams without an ace starter normally do not win a pennant or World Series, but consider the 2014 Kansas City Royals model of having average starters but a super bullpen. Maybe this is the new baseball model and decreases the need for an ace. Although many people would say that the Giants prevailed in 2014 because of their invincible #1 starter and World Series MVP Madison Bumgarner.
In today's new "dead ball" era of fewer home runs, the big money may not go to hitters. The Kansas City versus San Francisco World Series may usher in a new era of both mega rich ace starters and teams stockpiling power arms for super bullpens. The Yankees' current signing of Andrew Miller as a left-handed bullet out of the bullpen may be an indication of this trend.
What do you baseball fans think? Does it make sense to overpay for a really top starter, considering all the bad things that can happen to a pitcher's arm over six years?
Questions:
What are your experiences with knee replacements?
Does it make sense to pay a starting pitcher $30 million a year for 6 years?