I took a quarterly seminar many years ago taught by Dan Sullivan. It was aimed at entrepreneurs and focused on how you could grow your business and enhance your life through planning and simplification. One of Dan's catchphrases that I go back to frequently was, "reaching your ceiling of complexity." As I entered the library this morning to write this piece, that line struck me between the eyes.
I realized that I was bumping my head against that "ceiling" that felt five feet high at that moment. I had attempted to write this blog three times in three days and hit a blank each time, something that rarely happens to me. My head was definitely bruised from bopping into that low ceiling. Why now?
A few days ago, Noah and I attended the Precision Machined Products Association annual Management Update Conference. There were more than 150 people at the event, many of whom I had known for decades. A lot of younger people attended too, which is a sign of vigor and optimism in the industry. The focus of the meeting was on change and the ability to build a foundation of relationships and culture which would enable a business to weather the inevitable ups and downs of being in the game.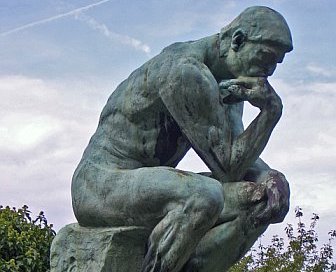 Underlying the topics was the tough reality of people nearing what they deem to be "retirement age" struggling to exit the industry and businesses they have loved and prospered in all their lives. How do they exit gracefully with the gains they have made? To whom do they sell the businesses or pass them on? Quite a few people are now asking me to help them in this process, and the emotional investment for families in the center of these decisions is heavier than I expected.
I'm not playing with the private-equity boys who are all about the numbers. The EBITDA, accounts receivable, and the viability of the customers is their only focus. It simplifies the game for them. For me, it is the people, their life's work, more than just the money that is the magnet, and that's what makes everything so damn complicated.
Selling a business is a quantum leap more complicated than selling a Wickman or a Nakamura. More emotions, more family input, more tugs and eventually hugs. It shouldn't have surprised me, but it has. Knowing the buyer and seller by their first names is a blessing and a curse. The beauty of selling machining businesses is that I'm invited into people's lives in a profound way. It gives me a purpose akin to the purpose of writing a blog aimed at the people in this industry.
The deals I've been working on are much more complex than selling one machine or buying a package of machines. When somebody is buying a business to gain access to contractual relationships and may encounter erratic income streams, the deal is constantly in flux. The broker becomes an interpreter of facts and feelings on both sides of the transaction and sometimes has to soften the emotions on both sides to keep things on track. My ceiling for complexity rises and falls with the vibes of each deal. I find the process exciting and exhausting at times. I think I'm getting better at it, but occasionally the ceiling is a little bit tight.
Question: How do you simplify your life?