Two weeks ago at the Precision Machined Products Association (PMPA) Tech Conference I interviewed Miles Free, the association's Director of Industry Research and Technology. He's a guru of machining industry world politics and one of the world's foremost experts on the steel trade.
In March when President Trump tweeted his intentions to implement a 25% tariff on steel and a 10% tariff on aluminum coming into the United States, Free was bombarded from news outlets around the globe for his analysis—he really knows his steel. I came into the interview knowing very little about global steel trade, so it was a great opportunity to get a solid breakdown of the effects of Trump's proposed tariffs on the machining industry.
Below are a few interesting points I gleaned from the interview, which in a few weeks will be released as a Today's Machining World Podcast!
Target of President Trump's Proposal for Tariffs on Raw Material Imports
Miles Free says that the proposed tariffs target China. The Chinese have overbuilt their capacity to make steel. They can produce more steel than they can use and more steel than the entire world can use. This gives them power over the prices of raw materials used to make steel and also makes them vulnerable.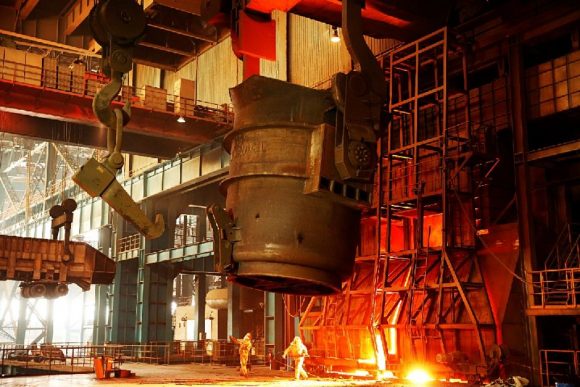 Also, solely owned American companies are illegal in China. An American company must have a Chinese partner, and that Chinese partner is supposed to have full access to the American company's technology. The Chinese have just relaxed the regulation for ownership of car companies. The press is speculating that Tesla is going to build a plant in China, and this probably would not have been announced right now had the tariffs not been brought up.
Quality of Chinese Steel and Other Raw Materials Versus that Produced in the United States
Free told me that it would be difficult at times for even experts to be able to take a certificate of analysis and say if a batch of steel is from the United States or China. However, the Chinese have different production systems and inconsistent regulations in their manufacturing processes. The quality of Chinese steel is not legally guaranteed like it would be from a steel company in the United States. As a result, when Chinese steel is bought off the dock, a purchaser cannot know the quality of the product. Also, as opposed to big hot roll coils, steel bar stock used by machining companies is notoriously difficult to maintain in good condition when transported by sea because it has a lot of surface area that can rust.
Sanctions on Ourselves
Despite the desire of American companies to buy steel in the United States for reasons of both quality control and economic patriotism, there are certain grades of steel used for machined parts that are no longer produced domestically. Thus machining companies have no choice but to import those grades of steel. The tariffs may make certain types of steel cost prohibitive for American manufacturers.
If Trump's policy of a 25% tariff on raw material were implemented, it would mean that if General Motors wanted to order a batch of steel parts, an American supplier would not be able to price the parts competitively with a foreign supplier who didn't have the 25% penalty tacked on. General Motors would then be tempted to produce the parts in China or another foreign country and import the finished parts to the United States. Miles Free compared this potential raw material tariff debacle to the economic sanctions on imports that the United States would inflict on an enemy like Russia or Iran.
"Nobody would have dreamed that the White House would ever use an entire industry as a negotiating technique" Free said.
Hopefully the tariff threat will remain solely a negotiating technique and not something the U.S. government follows through on. The current postponement of the tariffs until June 1 and the many exemptions already discussed in Washington to protect machining companies from the tariffs are reasons to remain calm.
Question: Have the proposed tariffs affected your business already?