There is a common thread when it comes to success in baseball, business, and poker. You must have the guts and the strength to walk away from bad bets. You must admit mistakes, accept that they are part of life, and courageously walk away.
The Chicago Cubs and the Chicago White Sox are both in first place on September 1, 2020. This may be the first time that has happened in a hundred years.
The Cubs had the courage to rebuild a mediocre team when new ownership brought in new management with Theo Epstein in 2011, who had successfully rebuilt the Boston Red Sox into a World Series team in the early 2000s. White Sox general manager Rick Hahn found the courage to approach 80-year-old owner Jerry Reinsdorf to suggest a teardown and rebuild that he hoped would copy what the Cubs had done to get into the playoffs in 2015 and then win the World Series in 2016. Reinsdorf swallowed deeply and gave the go ahead, despite his age. The White Sox today have a terrific young team and could win a World Series this year or next
As a Cubs fan, true blue, I have always rooted against the Sox, but the team the Sox are putting on the field today is so powerful and dynamic that I have to applaud them. The moves they have made to reach this point are a blueprint for running a baseball team or a business.
The last blow that lead the White Sox to tear down the team happened in mid 2016, when the they traded Fernando Tatis Jr., their top young prospect, for pitcher James Shields, an old warrior, hoping to get enough wins from Shields to reach the playoffs. The team came up short, finishing 76-84. Shields had a 4-12 record with the Sox and was eventually released. Tatis now looks like the likely MVP in the National League this season.
After the 2016 season, when the Cubs won the World Series, Hahn reversed the course of the Sox and began the total tear down and rebuild that would culminate in the Sox becoming a legit World Series contender four years later.
The first crucial move, made on December 6, 2016 with Reinsdorf's backing, was trading Chris Sale, one of the best left-handed pitchers in baseball, who also had a management friendly long-term contract, for two top prospects, Joan Moncada and Michael Kopech. The next day, Hahn traded their top outfielder, Adam Eaton, to Washington for pitching prospect Lucas Giolito.
In July 2017, they traded their best pitcher, lefty Jose Quintana, to the Cubs for their top prospects, outfielder Eloy Jimenez and pitcher Dylan Cease.
Also in 2017, the White Sox signed shortstop Tim Anderson to a six-year contract extension, and slugger Jose Abreu was signed to a three-year extension, which the Sox extended again in 2020. They also signed Cuban defector Luis Robert with a $26 million signing bonus. At 19, Robert had played for the Cuban National Team and was considered a fabulous prospect. Today at 23, Robert is being compared to legends like Mike Trout and Roberto Clemente.
At the end of 2016 and in 2017, the Sox made key moves that are coming to fruition this year as they have the best young team in baseball.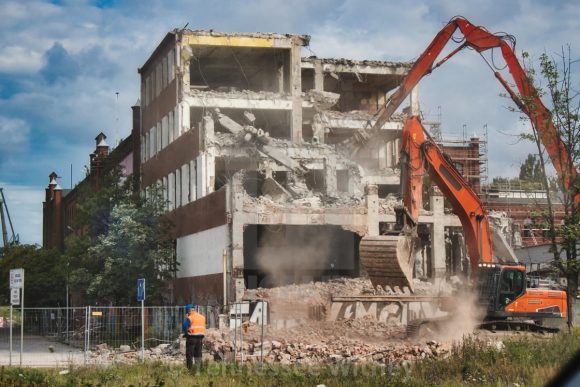 This is how you build a winner if you're starting with a mediocre hand. Trade your best players for great position player prospects and draft the next Mike Trout. When you are ready to win, sign veteran free agents who know how to win to put you over the top.
You must walk away from the bad bets. Excellent players on a mediocre team will never get you to a championship. 
In a business, you have to walk away from dead inventory and uncollectible receivables, even though it may show a nasty loss. In a job, you should quit if you do not see the upside or if the environment is hostile. A lousy marriage with wonderful children is hard to leave, but leaving may still be the best decision. 
Getting where you really want to be often means absorbing some very nasty losses.
Question: What hard decision did you make this year?