Tesla stock sold for $169 per share in June of 2019. People were wondering if Tesla was today's DeLorean.  Its 2025 bonds were paying 7%.
Today, Tesla stock roared past $900 per share.  What happened in seven months, and what does it mean for the machining world?
Obviously, the short sellers got killed. The stock has a rather thin float for a significantly traded company, which makes it volatile. But even the doubters, and there are loads of them, must admit now that Elon Musk has done an amazing job in building a car company from scratch.
There were hot moments when cash was short, and he pushed everybody to work overtime to hit the production goals for the Fremont, California, plant on the mid-priced Model 3. Then he surprised most people by surpassing sales targets. He did the impossible again by building the enormous battery plant in Nevada and somehow putting up a huge plant near Shanghai and rolling the first cars out before the end of 2019.
Meanwhile, GM and Ford are lumbering along with their electric car plants in the Midwest, while Tesla is starting its European plant in Berlin.
I have always been a Tesla skeptic and never bought the stock, but now I must admit that Musk has an astounding track record on cars and somehow finds time to build his SpaceX dream into a viable entity, too.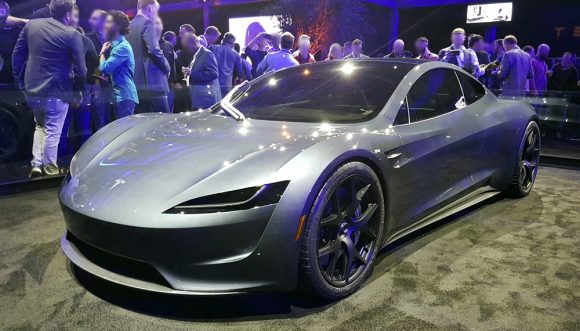 The aspect of Tesla which I think most people have missed is the amassing of data for producing a viable autonomous car. Tesla has had a few fatal accidents with its self-driving cars, but Musk, the supreme risk taker, evidently has made the calculation that getting to the end line first in both electric and self-driving is worth the damages incurred when screwballs push the envelope or fall asleep. Google's Waymo has been much more conservative, avoided tragic accidents, but is a distant second to Tesla in data derived.
The Europeans like BMW and Audi, the cautious American car companies, and the ultra-conservative Japanese are way behind and stumbling. The $900 stock value of Tesla is the world waking up to the farfetched idea that Tesla may have a tremendous first mover advantage in both electric and self-driving vehicles that few people thought possible even a year ago.
It is possible that neither category becomes enormous, but it seems likely to me that at least one of them is the jackpot.
On the other side, Exxon stock is down 12% so far in 2020, and oil prices are sputtering. Electric vehicles gaining traction and, to a lesser degree, the rise of self-driving taxis, mean fewer machined parts.  In our machine tool business we see people hedging their bets on automotive work. It isn't going away, but it certainly does not look like a growth business unless you are in the Tesla orbit.
Our customers who are heavy in auto and small truck are looking for diversification, which has pushed them into Swiss-type machining and away from multi-spindle screw machine work. The brutal competition for high-volume auto work has also forced our clients to take automotive expertise to other more appetizing areas.
Yet the conventional wisdom that automotive work is an idiot's game may turn out to be wrong, too. The automotive supply chain's reliance on China is showing itself to be vulnerable. The Trump tariffs, Chinese theft of intellectual property, the threat of the Hong Kong demonstrations spreading, and now the Corona Virus epidemic are exposing the danger of becoming too dependent on China outsourcing.
Despite Tesla stock hitting $900 on Tuesday, it would be a mistake to give up on old school gasoline vehicles driven by human beings, at least for the next 10 years.
Question: Is automotive work too risky to be in?