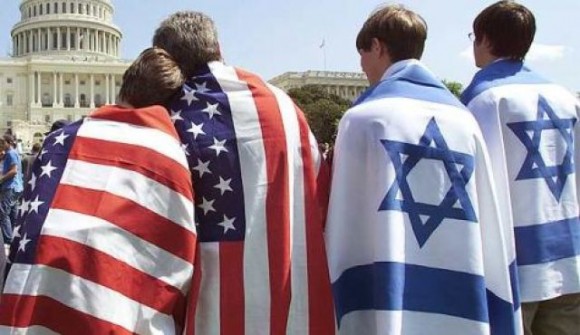 Wednesday was the first night of the Jewish New Year holiday, Rosh Hashanah. I took the day off from work, went to the Synagogue and thought about my life. We celebrated by having friends and family over for a big meal.
I am grateful to live in a place that has allowed Jews to flourish and prosper. America is such a crazy wonderful exception in a world of intolerance and outright hatred. Anybody who has lived long enough to know people who fled the Nazis or has seen photos of Auschwitz, or like me, had the privilege to visit a concentration camp and walk into the shower room where millions were murdered, appreciates what a gift it is to grow up free in America.
My brother-in-law Maury was born in Italy and came to this country when he was three years old in 1940. Many of his relatives died in the Holocaust at the hands of the Nazis. He feels the immense gift of living in this country even more vividly than I do, as a European thankfully dropped into America just days before his family would have been trapped in the old country.
Today, American Jews fight wars vicariously through our cousins in Israel. We watch movies about World War II, but it feels like another planet to most of us. For me, growing up in the 1960s, the Holocaust burned hotly in my gut. I had nightmares about my ancestors suffering and starving and dying in Dachau. But today those dreams and visions are more remote. The Holocaust is no longer a reason, by itself, to be a practicing Jew in America, because of the country's religious tolerance. Freedom and equality in the U.S. have enabled many Jews to move into the business and political elite. It's a tantalizing pleasure to fit in with everyone else, rather than always thinking about being Jewish and different.
Unfortunately, much of the world still seems to despise Jews like the bad old days. Anti-Semitism in France and Belgium is rampant. The Arabs generally still hate us. The Turkish government has become an enemy. Venezuela is a hostile place. All the more reason to treasure the gift of being born free here in the United States.
The big challenge for me is to stay engaged with the spiritual aspects of Judaism without the external challenge of hostility and alienation that Jews have almost always lived with.
I am not longing for outsiderness. I know how great we have it here, and I am acutely aware that America is an aberration in a world of hatred and jealously. I see my grandchildren growing up so sheltered and innocent, yet they go to school in a fortress patrolled by armed guards because the parents of the kids know the bigger world still loathes the Jews.
It is the great challenge of today's American Jews to stay engaged in Judaism with the threats to our well being seemingly an ocean away. But I fear deep in my gut that these last 50 years in America have been too good to last.
Question: Do you think the United States is tolerant towards minorities?