The musings of a wandering used machinery dealer.
Donald Trump, real estate mogul, is killing the housing market in his first week as president-elect.  Mortgage rates have bounced up to over 4%.  The refi market is nauseous and near vomiting.  People are dithering whether to rush in now to buy, refi or wait for the unexpected knee jerk reaction to jerk back.  Fortunately, November and December are not big home buying months, but if the Fed raises interest rates in December everybody will be paying more for money, including the car sellers and buyers.
******
Interest rates may be rising but pro-football ratings are plummeting.  There are lots of reasons being floated, like Colin Kaepernick's politically incorrect kneeling, matchups like Jacksonville versus Tennessee so unappealing and 70 minutes a game of commercial spieling.  Throw in referees throwing 23 flags in a game, injury lists a yard long, an exciting election and a fantastic baseball season and you have NFL ratings in the toilet.  The League is actually refunding money to TV advertisers.  I did see a great Sunday night game, New England against Seattle, but frankly the NFL is a boring time suck.
******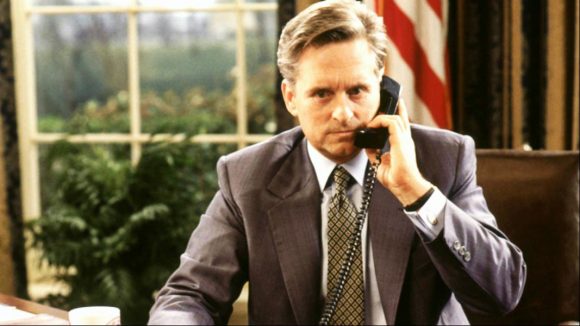 Wow, Donald Trump's first week as president-elect has been totally fascinating.  There was the Trump-Obama 90-minute lovers' tryst, Leslie Stahl's terrific interview on 60 Minutes, the hiring of Steve Bannon for the West Wing, and the emergence of his 35-year-old Orthodox Jewish son-in-law, Jared Kushner, as the new President's true Number Two.
Kushner's background mimics Donald's in many ways and may explain why they are so simpatico.
Kushner's grandparents on his father's side were Holocaust survivors.  He may look like a choir boy with a yarmulke, but he grew up in both wealth and turmoil like Trump.  His father is a rich real estate developer in New Jersey.  Donald's dad Fred owned apartment buildings in Queens.  Both men wanted to be in the New York elite which meant buying expensive properties in Manhattan.
Jared was a mediocre student at a Jewish high school he attended, as was Donald at the rugged military academy he attended.  Jared got into Harvard after his father gave $2.5 million to the college.  Donald somehow got into Penn.
Jared devoted most of his time at Harvard to investing in local apartment buildings and watching the cash flows.  Then he got into NYU Law School after Pop gave the school $3 million.
Jared's dad, Charles, plays in the big leagues, and he plays rough.  He ran afoul of Chris Christie in New Jersey when Christie was State's Attorney.  He was indicted for corruption, jury tampering and dirty tricks like setting up his brother-in-law with a prostitute he hired during a sibling fight with his sister.  His father plea bargained his sentence to one year of jail in Alabama where he could keep kosher.
Jared took over the family business while his father was in prison at age 25.  He bought his way into Manhattan real estate's inner circle by buying a prestigious building for $1.2 billion, almost all borrowed.  Interest was $6.2 million a month which really hurt in the dark days of 2008 and 2009.  He also bought the New York Observer, a New York newspaper focusing on business and business gossip.  It was another way to raise his status.
He met, wooed and married Ivanka Trump who converted to Judaism, and he also courted her father, Donald, who surely saw a lot of himself in Jared.
So now Jared and his strange bedfellow Steve Bannon appear to be the two men closest to Donald Trump.  Jared seems to be the key man in the transition team, and he just purged Chris Christie, the man who had put his dad in an Alabama prison.  I think Donald really gets his son-in-law, Jared Kushner, and vice versa.
Question: Who was the worst American President of all time?