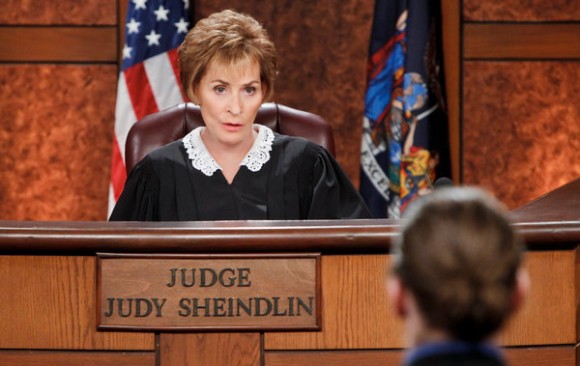 I am one of thousands of small court judges whose work in the justice system is at the retail level. I move streams of low level offenses through a system that provides little insulation from the jagged shards of life. There are few silk stocking lawyers in my court, and the arguments I hear are hardly esoteric. The largely unsuccessful war on drugs and the ill advised release of the mentally ill have added greatly to my case load, but mostly my Court is about watching life's bad decisions and bad luck play out for people who already live on the margins. Sure, I handle your neighbor's drunk driving or domestic violence case, but if you're reading this, I bet your neighbor had the resources to hire a lawyer, get a good plea deal, pay fines and court costs, and get the treatment du jour that convinced the system that he or she is really an okay person who just screwed up. The rub for small court judges comes from all the other defendants with no resources and few life anchors—and that's most of them. What kind of justice system do they face? I ask myself that question most court days as I read pre-sentence reports and wait for my clerk to tell me it's showtime.
What should I do with the 19-year-old shoplifter with three kids by three different men, none of whom live with her or pay child support? She has no job and gets government assistance and claims she can't pay fines or the cost of the shoplifter diversion class she's required to attend to keep the offense off her record. Should I ignore that she arrives with an iPhone 6, designer handbag, and great hair and nails? Does she go to jail? If she does, is it because she's poor or because she has poor priorities? Along with the $40.00 per day jail fee, my community will pay the cost of caring for her kids while she does her 30 days. When she's released, she still won't have a life plan.
What do I do about the 20-year-old charged with possession of a joint and his fifth driving on a suspended license charge? He dropped out in 10th grade and literally, I mean literally, has never met his father. He's worked part-time in fast food, but he lost his last gig due to a "no call, no show" attendance policy and a previous low level charge that got him locked up because he couldn't post bond. In that instance he was pulled over because his plates didn't belong to the car he used to get to work. He's so hopelessly behind in fines, court costs, and state fees that he'll never get a license which means few job prospects in a town with no mass transit.
Most of the defendants in my court are black, but I sit in enough other courts to know that it is not all about race. Poor decision making knows no color line. Nevertheless, I occasionally have to defend the system to the defendants who claim they were racially profiled by explaining how the police couldn't see the driver's skin color at 2:00 a.m. but could see a headlight out and a bad plate. The fact that the driver has an arrest warrant for failing to show up in another court just makes it tougher for me. What bond do I set for someone who has already shown they won't come to court when ordered? If it's too high, he will sit in jail and lose his job. If I kick him loose, I may never see him again, at least until he's stopped in another town and we're notified that we can pick him up if we want to take two officers off the street to drive across town. The cops call it "catch and release," just like trout fishing. I tell these defendants that most success in life comes from merely showing up, but it is a lesson I can't teach in two minutes to someone whose father never showed up.
This dilemma appeared in stark relief in Ferguson, Missouri, where the death of Michael Brown, a black man killed in an encounter with a white cop, triggered riots and a national discussion of small court practice that some call "pay or stay." The local judge there resigned, and the new judge reportedly dismissed thousands of outstanding arrest warrants that were issued for people who didn't pay. A Supreme Court ruling years ago made it illegal to jail someone simply because they could not pay a fine, but where is the line? Who really can't pay and who really won't pay? Should poverty be a "get out of jail free card" the same way money is, sort of? There are judicial end runs around this such as ordering community service and then jailing those who fail to comply, but those cost money and are hard to supervise. What if your life choices render you poor? Do they also make you dumb? Whose fault is it that you thought having three kids by 19 was a good idea? Why were you driving a car with an invalid license plate with a joint in the ashtray in a world where every cop has a computer in the car? I am not afraid to ask these questions from the bench, but I am regularly met with blank stares from people who apparently haven't given much thought about anything beyond the next five minutes.  Maybe that's the problem.
Most of the people who find themselves in my court have limited decision making skills. Is it because they've never had the guidance of a parent or a role model who showed up every day and made sure they did too? There are many days when I'm excited that a young man I trusted with probation actually got a job or enrolled in school. I pat myself on the back for my good judgment regarding human character, only then to be smacked on the head with a stack of arrest warrants to sign for those who breached my trust by failing to appear in court. Most days, however, I just clean up the mess of a society that, whether through neglect or good intentions gone wrong, has let the edges of its fabric tatter.
Question: Do we jail too many people in the U.S.?