How much would you pay for a bottle of clean water if you were thirsty and could not find drinkable water? How much would you pay for a room if you had no place to sleep?
How much would you pay for a programmer for your CNC machines if they were down there was nobody to hire?
We are apparently in a period, or on the cusp of one, in which there are almost no skilled machinists available. In such an environment the logical thing to expect is that men and women with skills that the market demands will begin to auction their expertise to those who will pay the most. We may be entering the "gig economy" for machining people with quantifiable expertise. Smart entrepreneurs will develop websites that sell manufacturing skills by the hour or by the day. Businesses have employed freelance specialists for many years, but today's Google economy is empowering more individuals than ever before.
The machining world has thrived in the land of the reliable and predictable—long-term clients, machinery that lasts for decades, dedicated employees who spend a career with one firm. It has worked pretty well for both employers and employees in a period of employment stasis.
Ten years ago, some companies in the machining world would have extra workers paint the floors when there was no production work. They had core people who they believed in and who believed in them. Today, life is quite different. Skilled people who dutifully worked loyally for humane owners have retired or died in many cases.
Private equity firms with professional managers own many medium sized manufacturing firms and are acquiring more every day. Their mission is to pay off debt, build equity and sell the businesses to the next firm in line. They have a short-term horizon which affects their view of employees. I would think that they would buy into the idea of a gig economy where employees auction their services, if that was necessary.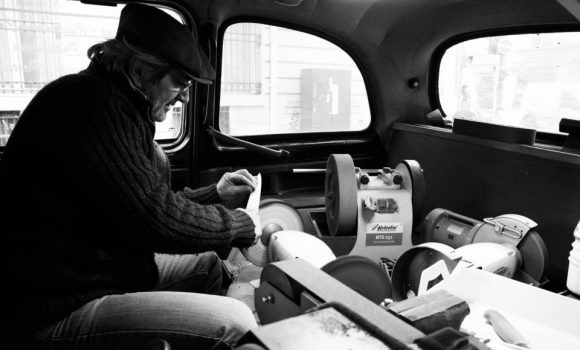 I think the gig economy has plenty of negatives for both employers and workers. I write this as somebody who has hired many gig workers for both Graff-Pinkert and Today's Machining World. Paying for hotels and rental cars for the pricier freelancers can bite.
For workers, shifting to new work environments is scary and can wreak havoc with family life and relationships. Stable businesses with long-term employees develop community and rapport. Gig people are often not accepted easily in that milieu.
I think we have a real predicament in the machining world in late 2018. There's lots of business, but not enough skilled people in the wings to hire. Owners and managers have a logical reluctance to upset the status quo by hiring new people for $10-$50/hour more than steady, loyal current workers. Meanwhile, they see contracts for the plucking or projects running late or unfulfilled.
Silicon Valley has lived with this dilemma for a long time. Workers have been drawn to the riches of the Valley, but the side effect has been sky-high housing prices and cost of living. The buses on Highway 280 and 101 are filled with folks who commute long distances for the wages in Palo Alto and Mountain View.
Most of the manufacturing in the Bay Area has moved to Nevada, which is causing a similar mini-inflation in Reno and Vegas.
For the moment, I expect a significant bump up in wages in the machining world. It will be hard to stomach for employers, who are dealing with tariffs and escalating metal prices. The result may be more work heading to Mexico and possibly China and Europe. But American manufacturers are extremely resourceful. They have weathered 20 years of headwinds. They will train young people, get by with fewer workers and hire the pricey experts when absolutely necessary. We will see the machinist as entrepreneur in isolated situations, but I doubt it will become the norm in the near future.
Question: In the future will more skilled machinists quit full time jobs to become freelancers?