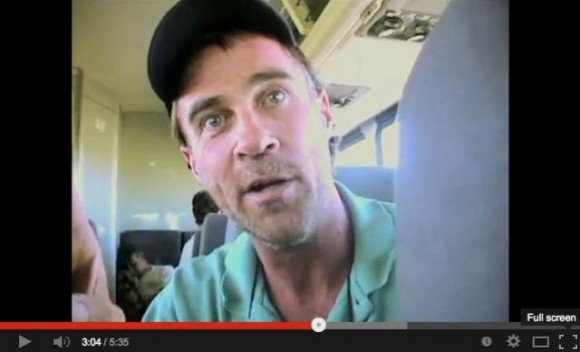 A few weeks ago, I published a blog about my video series on YouTube. It is a documentary of my Greyhound Bus trip from Chicago to San Francisco when I was 19, called Where Are You Going?
The series centers around the colorful passengers who included a chef from a nudist spa, a 36-year-old bi-sexual grandfather, a man who had just gotten out of jail, and a guy who lives on a ranch in seclusion, house sitting for free.
I also filmed my dad driving me to the bus station, imparting some last minute wisdom. One of the things he told me has stayed in my mind over the years. We discussed the concept of "being in the right place, at the right time." I told him that I hoped the coming bus ride was going to change my life. He responded by saying that if a person is in the right state of mind, he can find meaning and importance in all kinds of places, perhaps anywhere. Therefore, being in the "right place" is mostly caused by the person, rather than mere chance or luck. The idea has proved true for me throughout my life, including during the experience of the bus ride, as I had hoped. People on the bus told me stories that I could never have made up, their views opened my mind, and they gave me an opportunity to create a unique work of art.
In the short video included in this blog, my diverse fellow passengers illuminate my dad's belief that a person's frame of mind affects what happens in one's life. A person's ability to see special things when they come along is essential for finding happiness and success.  Please have a watch. It's my favorite video of the series.
Question: What is the best trip you ever took?