I have spent my entire business life identifying price anomalies and taking advantage of them to make money. "Buy low, sell high" is my secular religion.
I am now confronted by a situation that screams BUY for me as a "comp" watcher, but everybody I know tells me I'm nuts.
This is the situation.
I live in the South Suburbs of Chicago in a lovely suburb of well-cared-for 2000- to 5000-square-foot homes on 20,000-square-foot lots. My home is 28 miles from downtown Chicago by car, 40 minutes by commuter train. It is peaceful, has nice parks and is surrounded by golf courses, including the Olympia Fields Country Club, where the 2003 U.S. Open was played.
My wife and I bought our 3000-square-foot home 39 years ago for $130,000. We have put a lot of money in it. We have an 800-square-foot workout area, mostly carpeted in the lower level.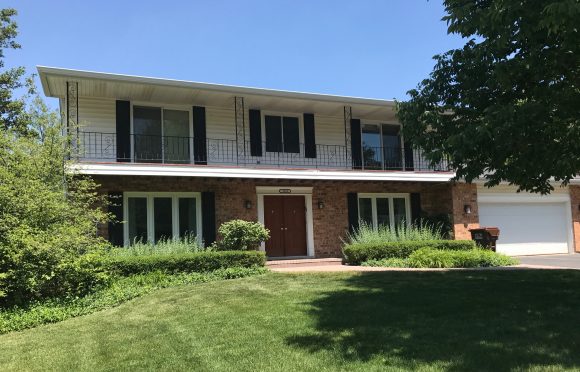 We might be able to sell our house for $200,000, probably $180,000.
Why has housing inflation ignored my neighborhood? Will young people discover the price disparity between comparable suburbs or neighborhoods in Chicago and rush in to take advantage, or will homes continue to go begging where I live?
I have left out some pertinent information. The area where I live used to be primarily comprised of white people. Today it is a "mixed" area of whites and African Americans. I stress "mixed" because as I look out my big kitchen window I see a soccer game being played in the schoolyard with half of the kids being white and half being black. This is not the ghetto. This is not gang infested Englewood, where I live.
I prefer to stay away from the racism issue for the moment. There is more interracial marriage than ever in America today. If Dancing with the Stars, that icon of American television, is any guide our society is becoming more accepting of black and white coupling than ever before.
Big money is pouring into development of sites that used to be primarily Black on Chicago's near Southside. Oak Park, Evanston and Hyde Park are integrated communities with booming property values, and the public schools in those areas are definitely not the best in Chicagoland.
I ask myself this question, if I ran a hedge fund would I be a buyer or a seller where I live? Would Warren Buffett buy or sell the South Suburbs of Chicago?
Warren Buffet and Carl Icahn are cold blooded investors. I think they would ask the real economic questions. How much is race fear worth? How much should you deduct for B- public schools? How accessible are private schools and what do they cost? How much money will it cost to make the South Suburbs of Chicago sexy?
If a house in Evanston is $1 million and the same house in Olympia Fields is $200,000, how long will it take and how much money and effort will it take to pull the value up to $500,000?
Creative people in business like to ask "what if" questions. It is a way to tap into creativity and stretch oneself.
The Buffetts and Icahns of the world constantly bring in people to pose "what if" questions. Buffett had his eye on Heinz for 20 years, but in his mind the price was always too high. A few years ago he asked or was asked by Paulo Lemann of 3G Partners, a Brazilian investment banker that bought Burger King and turned it around, if it would make sense to buy Heinz if 3G cleaned up its inefficiencies. And Bingo. Buffett had the money. 3G had the ruthless expertise to squeeze out the fat and they made a deal.
What are the "what if" questions about real estate in the area I live in? Can you convince a gutsy advanced group of young white people to take advantage of a bargain? How long would it take for the followers to push up the price of the housing market if the intrepid few came?
I understand that America is still beset with racial fear and anger, but times, they are a-changing, too. I think it is quite possible that at some price disparity and with shrewd marketing, white folks will buy a house next to black people and communities will change shades. And home prices will rise, not fall.
Question: Is America less racist than it used to be?