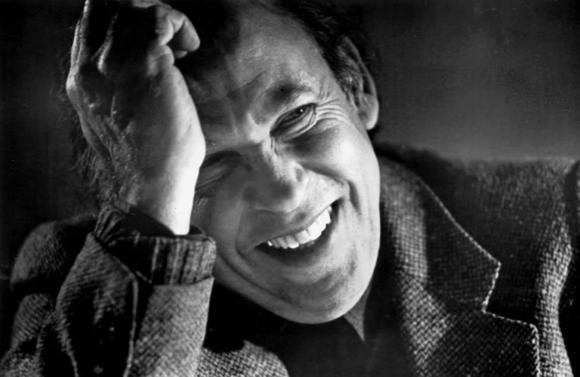 Bernie Sahlins died over the weekend at 90. He was co-founder of Second City, Chicago's famous comedy club, and is known for propagating great comedians like Gilda Radnor, Bill Murray and Dan Aykroyd on Saturday Night Live.
Sahlins was a close friend of a cousin of mine, Sheldon Patinkin (yes, Mandy Patinkin is also a cousin).
When I read Bernie Sahlins' obituary I realized a link between improvisational comedy and what I do for a living.
The improv comic takes a word, a situation, a hint, and builds a sketch on it. If he or she is a Belushi or a John Candy they take funny and build it into pathos or a belly laugh with a gesture or word. The key is connection to the audience and boldness. They have to be willing to be stupid and fail outrageously to be crazy funny.
I feel the tug of improv in the used my machinery business, Graff-Pinkert. Every deal starts with a clue, a sniff, a subtle hint of possibility. I swallow the clue and let my unconscious pick up on the trail. The great improv comic also absorbs the clue. If she has a partner they toss the idea up like a balloon in a light breeze and follow it joyfully together around the stage. They make laughs out of nothing but their zigzagging playful imagination.
When I'm clicking in my work I've also connected to my unconscious mind, because that's where the creativity lives. When I go to "what if" land I access the mind that can make deals where there are none.
This may sound goofy and a long way from engineering and machining, but I think the joy of improv has a place in every business and endeavor. What if the next time you get a batch of prints you say to yourself, "if I could do this stupid and wrong, how would I approach it?" You just might find some nutty insight that could start a new business.
In business, the exciting deals are the ones that make us feel uncomfortable. A smart guy once told me, "you never get a good deal until you feel it in your gut." Then you know you've pushed into the discomfort zone where big things happen.
At Second City, Bernie Sahlins helped establish a culture where comedians were rewarded for both taking chances and playing ball with their peers. Second City is not for soloists. It is an ensemble. So is business. Even the virtuoso needs a good band to play with.
My two sons have both done improv. They even did it together. I think every person should take an improv class just to access their funny bones for once in their lives. It's a way to stretch. We all need that.
Question: Who is your favorite comic? Why?