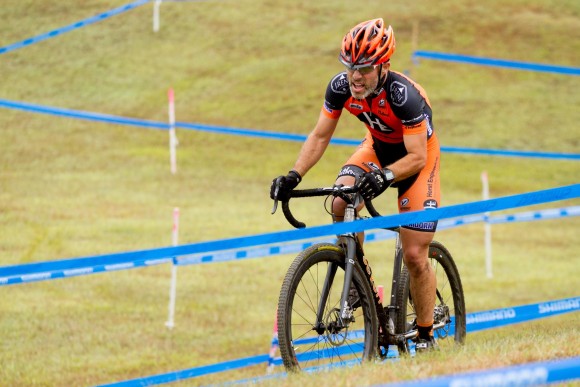 Scott Livingston is an entrepreneurial, extremely energetic guy who has spent his life in the machining world. He also knows when to hold 'em and when to fold 'em.
Nine years ago he opened a satellite facility in Guyamas, Mexico, five hours south of Tucson, to augment his successful aerospace components operation in Hartford, Connecticut.
Scott wanted to take advantage of the comparatively low labor rates in Mexico. He studied the issues he knew he would face as a small business owner starting from scratch in a country with a different language and work style. The area had a technical school in place, a semi trained young workforce and an accessible location.
Livingston knew it would not be easy to expand into Mexico, but he was very confident he could make it work with enough skill, energy and money. Expanding in Connecticut was difficult with a shortage of skilled people and very expensive real estate.
In 2006, his firm, Horst Engineering, opened its Mexican operation.
The demands on him were great. He had a first child on the way, and then the recession struck, which affected his core aerospace business. But he persevered, traveling to Mexico every few months.
He and his wife also pursued their other passion, bicycle racing, which they excelled at, competing frequently in weekend races.
Scott finally pulled the plug on Mexico this year. He said the most difficult thing to navigate was the lack of capable infrastructure that a small business relies upon. Heat treating was non-existent in the area and coating capability was inadequate. Horst had also made a strategic acquisition in New England that needed his attention. And there was always the lure of bike racing. Five trips to Mexico in the last 12 months were a physical drain, and it meant a lot of time away from home and Horst.
Scott decided to open a new facility in nearby South Windsor to consolidate Horst's Swiss screw machines in one building. He now has three buildings, two in the Hartford, Connecticut, area and one in Massachusetts.
But now Scott also has his own branded product to complement Horst's traditional strength as an aircraft vendor.
Livingston's love of bicycling inevitably brought him into the burgeoning sport of cyclocross, which he describes as "steeplechase on a bike." Bikers endure steep inclines on dirt, grass, snow and asphalt in the events. They dismount four times during a race and must carry their bikes. There are stomach churning rolling vaults on self-propelled wheels. "Fun," he says.
It's got some "America Ninja Warriors" challenge in it, and according to Scott the sport is spreading like wildfire all over the world. Livingston and his wife and children are all heavily involved in it. He sponsors racers, promotes events and is now producing "toe spikes" for participants in cyclocross. He markets them primarily on the Internet and sells them as part of a kit to the sport's aficionados. A pack of four spikes sells for $15.99. They come in different lengths to perform better in various elements. His ice and snow spikes retail for $16.99 per set. The spikes look like a perfect screw machine product, which has to warm the heart of an owner of a fleet of Citizen Swiss machines.
Scott Livingston, New Englander and bike lover that he is, seems to relish the awful weather that cyclocross throws at him. No more hustling down to his shop in Mexico. He's all in on schlepping his bike through the mud and snow, keeping a sturdy foot grip with his very own Horst toe spikes.
Question: Could you imagine converting your leisure passion into a business?