The country is pulling apart. It's a mess here. 
I don't think so. 
This Memorial Day weekend reminded me of how remarkably bound together we are. Sometimes it takes a dark tragedy like the shooting in Uvalde, Texas, to awaken even the hacks in Washington that we must finally do something to prevent mentally ill kids from firing AR-15 assault rifles in schools. 
The copycat massacres are bringing Second Amendment zealots and gun restrictionists together at least on the fringes. I find some hope that the terror may finally be bringing us a bit closer to a consensus.
***
The culture wars are silly in the extreme. The labels on bathrooms and the renaming of sports teams and schools take it to the ludicrous. But in my view, we have reached our peak with statue removal and the denunciation of former presidents. 
Colleges are just starting to pull back from refusing speakers on campus for their political views. Oberlin College just got socked with a $50 million judgment for cheering on students to demonstrate against a 100-year-old beloved town bakery and grocery because one of the store's owners dared to chase a few students down the street who had stolen three bottles of liquor from its shelves. 
***
Last weekend's sporting events and movies demonstrated once again to me that a unified America is more than just a dream.
We have huge sporting events every year that tie us together. The Indianapolis 500 brings well over 100,000 people to the din of the track. Maybe they are united by the noise, but I think it is the camaraderie of racing fans watching the vehicles.
The Kentucky Derby, a month earlier in Louisville, is the same kind of spectacle, bringing people together by betting on the ponies. This year, an unknown animal purchased on a hunch for $30,000 by a veteran trainer on the edge of big-time racing, won the Derby as an 80-1 shot. It's that kind of story that brings this country of fans of underdogs together. If Rich Strike can win the Derby, maybe a bit of gun control is possible in America.
***
Last weekend, after two years in the can because of COVID, Top Gun: Maverick finally opened. Millions of folks who had not gone to a movie theater in over two years ventured out again to watch Tom Cruise, now 59, look and act almost like the cocky, sexy pilot of 1986 we loved so much.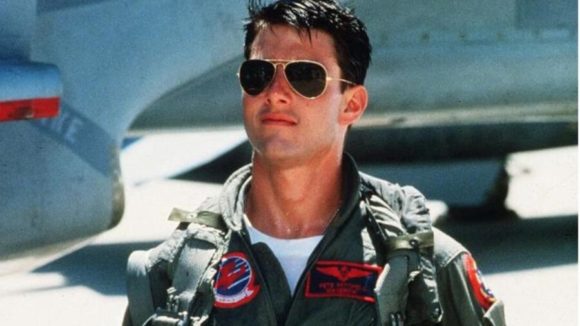 I read the reviews by critics who had to admit they enjoyed the movie for what it was, even if it wasn't creative or different from its predecessor. It was exactly the movie that we Americans wanted in 2022. We wanted to be a part of something bigger than ourselves. We wanted to be thrilled by the flying and Cruise's masculinity and raw magnetism, 36 years since the first movie. 
I watched the original Top Gun on Netflix Sunday night. My two sons and six-year-old grandson saw the new one Sunday at the movie theater and loved it. No politics, no culture wars, men's and women's bathrooms, and popcorn. 
Welcome back to three generations of America. Thank you, Captain Tom Cruise.
Question: What was the last great movie you saw?