Today is the last day of the Major League Baseball trading season.  I am a nutty baseball fan, Chicago Cubs variety, who follows such folly with a fanatic's intensity.
Maybe it's the machinery dealer in me, but I love the trading.  Every team is looking for that player who with change of scenery turns into a butterfly from a caterpillar.  Other times non-contending teams will trade a star at the end of his contract for a potential star at the beginning of his career.  The classic case of this was in 2016 when the Cubs traded their best young minor league player, Gleyber Torres, for the services of Aroldis Chapman, the hardest throwing relief pitcher in the game who was at the tail end of his contract.  Chapman, who could throw 105 mph, helped the Cubs win the World Series in 2016.  Gleyber Torres was an All-Star this year for the Yankees.  Chapman left the Cubs after 2016 and re-signed with the Yankees.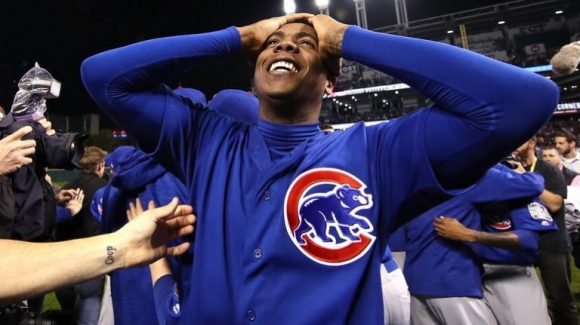 These "deadline deals" can be transformative for a team.  The Cubs made a great deal with the Texas Rangers in 2012 trading Ryan Dempster, a once great relief pitcher, and a decent catcher, Geovany Soto, for pitcher Kyle Hendricks, then a minor league pitcher out of Dartmouth who had a fastball that could not break the proverbial "pane of glass."  In a little less than a year Hendricks had become one of the best pitchers in the game, and Dempster had retired.
As I was preparing to write this piece I had a heretical thought for a baseball fan.  Does the act of trading a player make him a kind of high-priced slave?  The player usually has no say on where he might be sent.  He has to uproot himself and maybe his family on a moment's notice.  He immediately has to acquaint himself with an entirely new group of teammates, some of whom may be hostile because he threatens their position.
The NBA players are pushing back on the notion of easily trading players.  Star players like LeBron James, Kawhi Leonard, and Anthony Davis can almost call their own landing places and influence whom they would like to play with.  In football the Le'Veon Bell holdout at Pittsburgh is a precedent for important players to command more leverage in their employment, though the NFL seems to be very hardline in resistance.
I don't know exactly how things will play out, but the players are destined to get a say.
Question: What are the best or worst sports trades in history for you?