Today, a blog about America—the politics and economics—as we head toward IMTS and Rosh Hashana (the Jewish New Year), which start on the same day in September.
Business in the machining world is thriving, though automotive is having just a little heartburn—not worthy of a Nexium, just a couple of Tums. The tariffs are barely biting yet, but the smell of them is screwing up the metals market that was smokin' before President Trump shocked everybody by choosing to pick on aluminum and steel in order to wake up China and push a NAFTA deal through. Couldn't he instead have chosen to penalize something like pickles and wrapping paper to make the point that America has been too nice for 25 years, and "we're not going to take it anymore"?
Tariffs will cause a bit of a stink at IMTS 2018, but nobody, including Trump, knows if they will be a factor a year from now. The Chinese want to finesse it until Xi meets The Donald in November, and a new leader in Mexico may want to get off to an upbeat start in his tenure by negotiating a NAFTA compromise. With midterm elections in November and a bitter Supreme Court fight coming Trump could use a victory lap on his tariff gambit.
A word about the Brett Kavanaugh pick for the High Court. I don't think the President truly cares if Kavanaugh is confirmed by the midterms. Trump paid his dues this time to the anti-abortion team by picking a strong Catholic with a Jesuit school education. His Gorsuch pick was the crucial one for him so he chose a pleasant, get-along, political guy who could smile his way through the Senate confirmation. Kavanaugh is another shrewd charmer, but the Democrats are totally dug in against him, and I doubt Republican Senators Collins of Maine and Murkowski of Alaska will vote for him even if he has soap in his mouth when questioned on his published opinions reflecting his views on Roe vs. Wade. If they vote against confirmation and Senator McCain abstains or votes against Trump's pick, Kavanaugh is toast. This would allow Trump to pick somebody like Gorsuch who cannot be as easily categorized as Kavanaugh. I am making the assumption that the Republicans will hold the Senate in November. It is quite possible the Dems take back the House, however, from what I read.
The Democrats have a ton of money pouring into the House races, and a lot of old Republicans have walked away. The Dems have an enthusiasm edge and probably can overcome the gerrymandered districts they face.  It's what we call democracy.
******
Getting back to business, the country and Trump have been lucky and smart in his first two years. The economy had some momentum eight years after the deep recession had devastated the country. President Obama fortunately was such an ineffective leader during his second term that he could only slow the economy down, not derail it.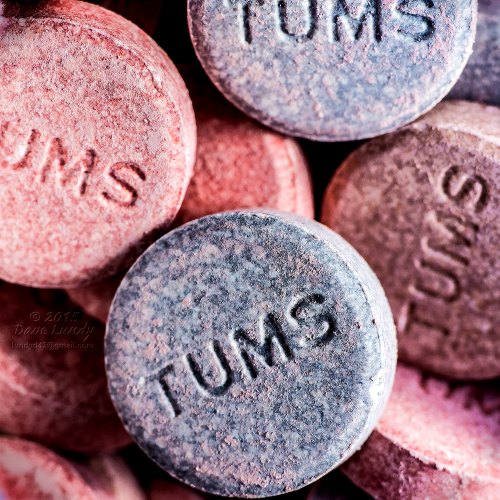 Trump has been so quixotic and disinterested in Congress that he was unable throw out Obama Care. By losing the fight and being shrewdly disinterested in health care politics he was able to focus on getting a giant tax cut passed, with big positives for business. To the Democrats' dismay the economy has roared since its passage. The economy has stunned the growth doubters by showing 3.9% unemployment and 4% growth last quarter. These are numbers many folks on the Left and Right thought we would never see again. Reducing government regulation and pooh-poohing the climate change fanatics without much push-back from the real people in both parties has shown mainstream politicians that environmental causes have little national traction, while economic well-being does.
Low unemployment makes strange bedfellows. The Dems portray Trump as a racist, yet Black unemployment, even in the worst areas, is shrinking. People getting out of jail can actually find jobs. The real minimum wage is rising rapidly even without legislation because companies will pay up if they need workers. Home sales growth is slowing in some areas because fewer folks are moving to find work, though the prices of existing homes are still being pushed up because family formation is finally rising again. Money is pouring into the United States with the repatriation of corporate profits that have been stuck overseas by repressive American taxation. The Fed is trying to push up interest rates, but the 10-year bond which dictates home mortgages continues to resist 3% because the world wants to buy the U.S. 10-year.
Most people think Trump is a scoundrel, personally. I think the Mueller investigation is a witch hunt even though it is demonstrating quite vividly that politics is a very dirty business with a lot of scummy folks. Is that news? If Mueller could nail Trump we probably would already know it.
Personally, I think Trump's immigration policy is deplorable and bad politics. It appears that Attorney General Sessions is a nut on the topic of keeping America as much like his image of his idyllic Alabama as possible. I wonder if the Administration's goofy anti-foreigner stance is an effort by Trump to keep Sessions on the reservation. A President always wants to keep the Attorney General on his team.
You probably disagree with some of these opinions. I'd love to read your comments and hope to see you in Chicago for IMTS. It's going to be a lively one!
Question: Has Trump hurt you or helped you economically?