I've really been trying to stay away from political stuff in this blog, but the Kavanaugh sex allegations are just so juicy I feel compelled to comment.
I was aghast when I first heard that Senator Dianne Feinstein was pulling a "Hail Mary" with the Christine Blasey Ford letter, but the more I read about it and her, the more I felt she really does believe that Brett Kavanaugh, as a 17-year-old prep school basketball player and self-proclaimed virgin, assaulted her, groped her and left her indelibly scarred. Did he really do it while "stumbling drunk"? I doubt we will ever know. But if I were Kavanaugh testifying to the Senate Judiciary Committee, as well as to his wife and children, and Christine Blasey Ford, I would say, "I do not remember ever doing what you accuse me of, but if I did do it when I was drunk at a party as a teenager, I am horrified and appalled, and I ask forgiveness for being such a stupid awful lout.
I think about myself. I am a person who does not drink alcohol but certainly does not have a perfect memory of events 35 minutes ago, much less 35 years ago, and that is without being impaired by drinking. Could a selective fallible memory cleanse an unpleasant event 35 years ago at a noisy party? Absolutely.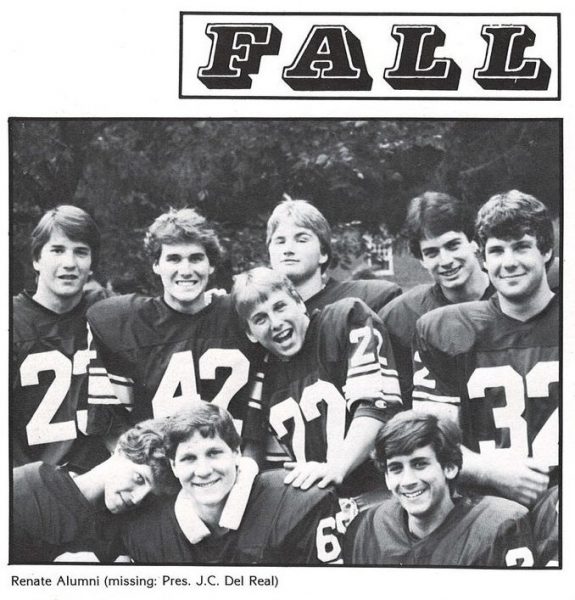 So Brett Kavanaugh, you've spent three decades trying so hard to be the guy worthy of the Supreme Court, why not step forward and set an example for the country, but even more so for your wife and daughters, by apologizing for something you can't remember doing but Christine believes you did do. Be a Mensch (Yiddish for "man in the best sense") Kavanaugh. It may get you your seat, or it may cost you, but you won't be left with scars like those of Clarence Thomas after Anita Hill testified in his confirmation hearing in 1991.
********
I have very positive memories of this year's International Machine Tool Show.
I felt grateful just to attend IMTS. Ten years, exactly, since leaving St. Francis Hospital after almost dying of a heart attack and undergoing quadruple bypass surgery, I walked McCormick's halls for hours with a purpose.
At 73, with the experienced eyes of a writer and used machinery dealer, my goals were different than those of a person trying to decide between buying an Okuma or Mazak. Spindle rpm and software were of little interest to me. I was interested in the people, the captains and lieutenants of manufacturing who managed the exhibits, and the foot soldiers like myself who schlepped around the endless corridors.
I talked to Bruno Schmitter of Hydromat about his son who is finally working full time with the company. I connected with Mindy Mikami of Okuma, who sets up the company's spectacular exhibit every two years and then hauls it back to Charlotte, North Carolina. The Okuma folks were all worrying about how hard Hurricane Florence would affect their homes and travel plans.
I talked to Mette McCall, who has worked so hard to put Universal Robots on the map. She told me about how Odense, Denmark, has become the robot capital of the world. She's Danish but now lives in Mobile, Alabama. Before robots Odense was known primarily as the home of Hans Christian Andersen.
I was very happy to catch up with Michi Tajariol, whose family owns TAJMAC-ZPS, which builds its machines in Zlin, Czech Republic. Michi lived with our family and worked at Graff-Pinkert when he was 23 years old for three months. He has a close relationship with my son Noah, and he and I also have much more than a business relationship. I caught up with Michi at the ZPS booth the day before he was leaving to return to Europe. We embraced, talked about some business, but mostly talked about the important family stuff that we could access without preliminaries. Life and death, marriage and divorce, cancer, birthdays of kids, the stuff that counts. This is business too, because relationships give you access.
Finally, perhaps the most important of all my meetings at the show was spending good time with my brother Jim after a long cold period.
These are the things I'll remember from IMTS 2018.
Question 1: What are your favorite and least favorite memories of high school?
Question 2: What left an impression on you at IMTS 2018?