Today is the beginning of a new year for me. The Chicago Cubs begin spring training in Mesa, Arizona. Since the Cubs lost to the Dodgers in the National League Championship Series last October I've been longing for this day – the beginning of the beginning of the season.
I need these days to look forward to. I need an excuse to restart, reboot, begin to begin. I need the psychological energy that a relaunch provides.
The winter slog of Chicago weather is reaching its nadir. We had 20" of snow over the weekend, and I woke up to stalactites hanging 18" long from my roof like iced carrots.
I find my interest in the Cubs has intensified in recent years as they've finally gotten good after all these decades of mediocrity punctuated by awfulness. I read the blogs about the Cubbies almost every day, and Swarf has started to comment with pithy insight on the Cubs Den blogs.
I need this baseball jumpstart quite badly this year because I'm facing six weeks of radiation treatments for the remnants of a benign tumor that has started to grow again dangerously close to the optic nerve in my brain. This means schlepping down to University of Chicago Hospital 30 weekdays for five-minute zaps of radiation.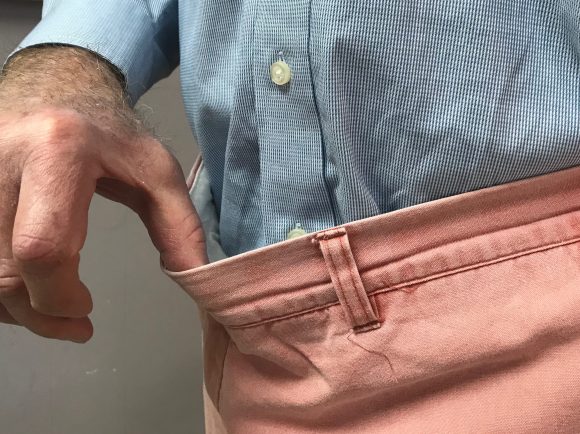 The small but frequent dosing is safer than doing five big wallops, which was what I had expected would be the ticket if the thing grew back.
The treatment also comes with brain MRIs, which are one hour of weird noises in a claustrophobic tube. I've had a lot of them, but each one is a delightful new treat. I'll be mentally taking myself to Cubs games during the sessions in "The Tube."
As this has turned into a health blog, I would like to share some happier news. I have lost 30 pounds in the last three months—voluntarily!
My internist at the U of C Hospital observed my chubbiness during my last checkup in November and suggested I peruse the book, Always Hungry?: Conquer Cravings, Retrain Your Fat Cells, Lose Weight Permanently, by Dr. David Ludwig. He said he had read it recently and learned stuff he had not known. I figured it was just another diet book that I would read for 10 minutes and then forget about, but I bought the book, read the first few chapters in which Ludwig validates his theories with research, and followed his advice for two weeks.
Ludwig's approach shocked me. It was simple but radical. Forget about counting calories, just eliminate refined sugar, processed foods, and simple carbohydrates like white potatoes and bread. Then, shockingly to me, add fat like cheese, full fat yogurt and meat. Snacks should be mostly nuts and dark chocolate, at least 70% cacao.
I followed this regimen quite religiously for a few weeks and started dropping weight steadily.
The elimination of simple carbs and sugars with the replacement of fat and nuts, and of course, lots of fruits and vegetables, was easy for me because I like eating stuff like that. The sweets and bread weren't hard to eliminate because I was virtually never hungry. My results were amazing.
My workouts are a lot easier now. My knees don't hurt as much, and clothes I thought I would never wear again are now loose on me.
Did I know that sweets and carbs were poison for me before reading Ludwig? Sure. But the addition of fat and nuts made the regimen a happy challenge. When I started shedding the weight so easily it reinforced my new eating behavior. I am shocked but thrilled.
It's mid-February in Chicago. Baseball season is within sight. Radiation—it's an annoyance.
And I've lost my fat gut.
Bring on the Cubbies!
Question: What methods have you used to lose weight?