The World Series between the Boston Red Sox and Los Angeles Dodgers starts tonight in Beantown.
I'll probably watch, but I may listen to a podcast or write or play Words with Friends. But if the Chicago Cubs were in it this year I would be watching with rapt attention and texting my son-in-law, Scott, and Noah. I'd be living and dying with the team I love so much.
Why do I care so much?
I don't know the players personally. They change every season and often a lot during the season. Many of them are from the Dominican or Puerto Rico and barely speak my language. I doubt I could have a meaningful conversation with most of these young kids who have devoted their lives to refining their swings or their sliders. Yet I spend hundreds of hours a year obsessed with how many games they win, their on-base percentages, and the spin rate of their breaking pitches.
My daughter, Sarah, is a Rabbi in Palo Alto, and every year in her most important sermon she talks about the Cubs at some point. It has become a trademark for her, a part of her brand, and I know I am partly responsible for her mixing Cubs and religion. For me and her, the Cubs rooting is akin to a religious experience.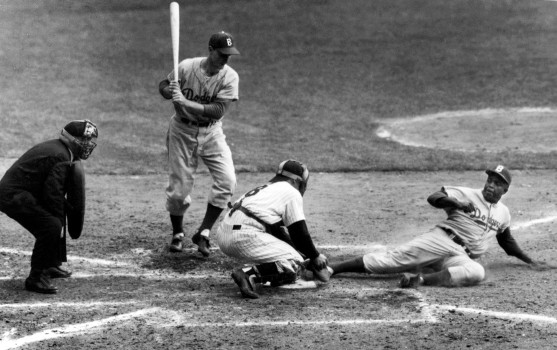 The Cubs are certainly secular and do not rely on a higher power, but the importance of ritual imbues both baseball and religion with a habit-forming routine. The routine and the history of both, ties families together and gives them endless topics of discussion and argument. Both invite converts yet do not accept them readily. A White Sox fan who claims he or she has embraced the Cubbies is regarded as untrue to his own faith and cannot easily be accepted as a "real" Cub fan.
I sometimes wonder how I became such an ardent Cub fan. My father did not grow up with baseball. His parents were immigrants from Eastern Europe. Sports were irrelevant to them.
But my mother, Thais Kassel, grew up within walking distance of Wrigley Field. Her father, Sam, loved the game and especially the Cubs. Sam Kassel's mother owned a little grocery store, and Cubs players used to buy their booze there. My grandfather actually met Tinker, Evers and Chance of double-play fame in 1908 at her corner grocery.
Some of my earliest memories are of mother and grandfather, and talking about Jackie Robinson and Ernie Banks with them. I remember going to a Cubs-Dodgers game. The Cubs were terrible, but I saw Robinson, Roy Campanella, and Duke Snider play, and Jackie Robinson stole home. I don't remember much about my 0-10 years other than baseball, either talking about it or playing it.
My mom took me to a few Ladies' Day games. Twenty-five cents to get into the Park. Baseball bound my mother and I together until she died in 1990.
But there's more to my love of the Game than family and tradition. The nuances, the subtleties, the strategy fascinates me. In the recent National League Championship Series Craig Counsell, the Milwaukee Brewers' manager, used an unorthodox approach with his pitchers. In one game he started his left-handed pitcher Wade Miley and then pulled him after one batter to try to fake out the Dodgers' manager, Dave Roberts, on lineup matchups. The Brewers lost the game.
In the seventh, and deciding, game he used his most-potent weapon, pitcher Josh Hader, in the third through fifth innings thus losing him for the decisive final part of the game. The Brewers lost the game. Counsell was trying to finesse his lack of starting pitching, yet he had his best starter, Jhoulys Chacin, starting that game. People will argue about his strategy for years. It's one of the beautiful things about the game.
I'll be reading Cubs blogs all winter. Scrutinizing trades. Hoping the pitchers' sore arms heal. God willing, 2019 will be our year again to celebrate.
Question: Do you still love baseball, or do you see it as yesterday's game?