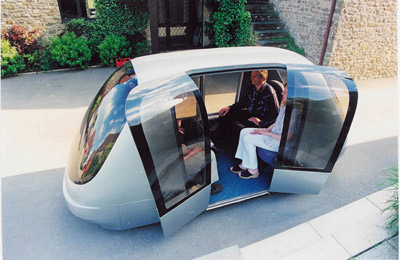 By Lloyd Graff.
Could driver operated gasoline cars be the next Kodak film? With Tesla's stock valued at $20 billion today, selling 20,000 cars at most, and Nissan valued at $42 billion, selling over 1 million vehicles, the market is telling us that Tesla is headed in the right direction and that traditional models could be toast in 10 to 15 years.
Google is investing heavily in the driverless auto, so it is not a stretch to imagine that the epicenter of the car business will move to Silicon Valley in a few years.
The big car companies have a Hummer of a dilemma. They need to show profits for the next decade with human driven, gas-propelled vehicles that 30- to 65-year-old buyers will spend money on, like SUVs and pickups. Young people moving to big cities are opting for public transportation and a rental car for a weekend jaunt. Driving is not necessarily their gig, and fumes are passé. Will today's F-150 be tomorrow's Kodak Instamatic?
Elon Musk thinks he knows the answer.
*******
Ina Pinkney is a tough Brooklyn born entrepreneur who runs Ina's, one of Chicago's best breakfast restaurants. She just announced that she is hanging up her spatula, and closing the restaurant at the end of the year. She chose not to sell the place or try to franchise it. It was her baby, and she was not going to let somebody else ruin what she had built. I love what she said to Chicago restaurant critic, Phil Vettel, in an interview announcing the shutdown.
"You know, a cake is raw for a long time, perfectly baked for a short time, and overcooked forever. I think I'm going out at the top of my game."
******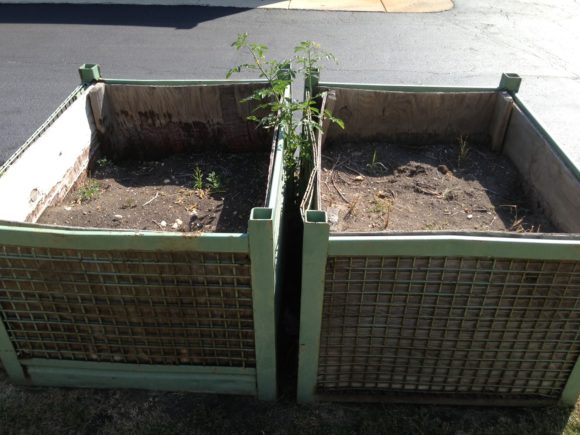 For many years, my brother Jim planted cherry tomatoes every summer in two 4 x 4 feet square steel parts containers on Graff-Pinkert's property. This year, I decided to let the soil lay fallow. But in the 3-inch space between the two containers a strange thing happened, one tomato plant decided to grow out of the ground. Not a single tomato plant has appeared in the containers full of old dirt, and the tiny crack of space between the containers barely gets any sunlight, yet the single robust tomato plant is now four feet high and full of yellow blossoms rather late in the usual growing season. I find the confined plant an inspiration every day as I drive up to our factory. Nature is resilient.
******
Finally, a comment about how I am thinking today, which is exactly five years after the day I probably should have died from a 100% blocked coronary artery. Lloyd Graff, a Jewish guy from the south side of Chicago, went to St. Francis Hospital, a Catholic institution, to see Chris Costas, my Greek Orthodox doctor, who wheeled me to the Emergency Room where African American and Filipino nurses worked on me until Dr.. Mohammed Akhbar, a Muslim doctor, saved my life with a stent and balloon pump that day. It was one day after the 45th anniversary of Martin Luther King's famous Washington speech. It's my AMERICAN dream.
Question: Will you miss driving?