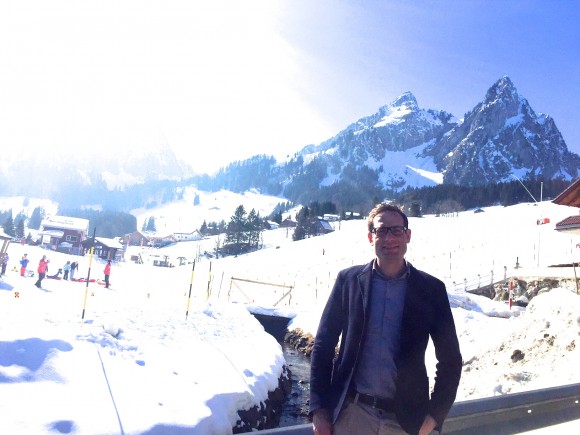 Two weeks ago, I had the incredible opportunity to travel to Zurich, Switzerland — a beautiful, unique, and expensive place that is probably hard to fathom for those who haven't visited there. I believe when most people think of Switzerland what first comes to mind are watches, army knives, chocolate, scenery, military neutrality and bank accounts. All definitely have a significant presence in the country, but how do those things affect Switzerland's inhabitants? How does it feel to walk the streets of an old European city boasting the highest per capita of Porsches in the world, a city that remained pristine during World War II while so many other European cities were obliterated? I was blessed to get a taste of this exotic place, as I was sent by Graff-Pinkert to meet with several machining industry customers nearby. The following account is little peak into my experience during a weekend in Zurich.
Predictably, on Friday night I had to try out the Latin dancing scene of Zurich, as I do in just about every place I travel. Catholics find the church, Jews find the synagogue and I always look for the salsa bar. Contrary to what one might think, the salsa scene in Zurich is serious. That night, a venue called X-TRA Club, about a 25 minute walk from my hotel, hosted a huge salsa night. The music was an excellent variety of Puerto Rican and Cuban hits, and the diversity of dancers was great. I met dancers from Germany, Austria, Ukraine, Cuba, and Peru, all expatriates who had immigrated to Switzerland to find prosperity.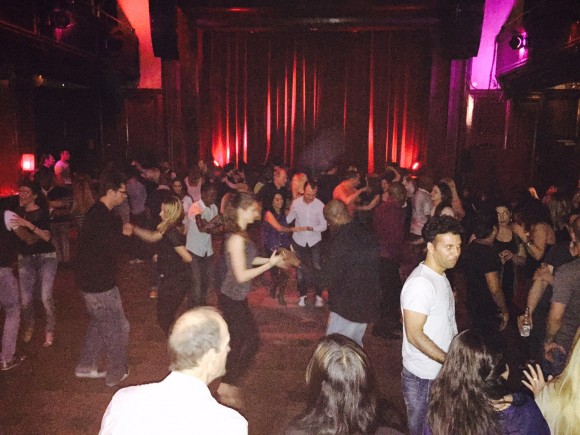 I got to know two Swiss girls while dancing, Katerina a tall elegant woman of Russian descent with with gorgeous shoulder length dirty blond hair, who had traveled to the club about an hour from Lucern, and Juliette, a cute petite woman with curly brunette hair in her late 30s living near the center of Zurich. Both women, like many Swiss salsa dancers, usually dance Cuban style salsa. I'm not very good at Cuban salsa so I taught them to dance my Puerto Rican style, which is much more common in the United States. They raved that I was a good teacher and we danced quite a lot as the evening progressed. Juliette and I definitely had chemistry on and off the dance floor — at least in my opinion. We bought each other several drinks, but she insisted upon buying a lot more rounds than me, partly because I'm only allowed to have one alcoholic beverage per evening do to a health condition. At the club, a glass of carbonated water cost 6 francs (the franc and dollar are virtually equal in value), a skinny can of Fanta cost 10 francs, and a cocktail such as a mojito (containing plenty of ice) was 15 francs, so you better not spill it.
When you talk with somebody about Switzerland, particularly in a city like Zurich or Geneva, it is almost a given that one of the first topics of conversation will be how damn expensive the place is. When you are trying to predict how much food will cost, just guess a very high number and then add a bunch more on top of it. A "reasonable" meal at a restaurant is 30 or 40 francs per person. I went to a casual Thai restaurant one evening and ordered soup, an entree, and a drink and it cost 45 or 50 francs. That same meal in Chicago would have cost $15 to $20. I will definitely have to explain this price disparity to our office manager when I finally turn in receipts from the trip.
At about 3:00 a.m. I left the club with Juliette, her friend Joanna, and Juan, a successful chef from Peru who Juliette works for part time as a caterer. We wandered over to an after hours bar called Mambo Cafe. The night's activities at that point are a bit of a blur. A few final dances, me humoring a drunk Peruvian who insisted that he was "more American than I was," and trying to rekindle any "chemistry" I could with Juliette. We all finally wrapped up our night at about 4:30 a.m. Google Maps on my iPhone guided me back to my hotel in about 30 minutes. It was a little eerie walking through the beautiful old city so late. The streets were quiet, with just a few folks walking around. Everybody assured me that it was about as safe a place in the world that one could wander late, so I felt pretty secure. After sauntering into my small hotel I recounted my evening to the 23-year-old front desk attendant who kindly brought me a croissant from the upcoming morning's breakfast. He was a little surprised to hear about me getting to know some real Swiss people so quickly. The women I had met that night had bragged that they were more outgoing than most of their Swiss peers. Perhaps my experiences that evening were an anomaly, but I can only judge based on what I encountered. I told the front desk guy about the crazy prices of drinks at the club and he said they were par for Zurich. He said that his salary as a part-time front desk attendant at a small three star hotel was $30 per hour, and that the income taxes in Switzerland are minuscule compared to other countries. Of course, you can buy a beer in the U.S. for $3, rather than $15.
Question: Do you enjoy traveling for work?